Mathieu Pernot, La ruine de sa demeure
Atelier EXB (publisher)
March, 2022 (date of publication)
ISBN 978-2-36511-322-9
216 pages
45 euros
Winner of the HCB Award 2019, Mathieu Pernot has traced his family history back to Lebanon, Syria and Iraq. This book which accompanies the eponymous exhibition at the Fondation Henri Cartier-Bresson from 8 March to 19 June 2022, provides a journey through these three countries, at the origin of our history, as if stuck in time and endless tragedy.
Text by Hala Kodmani, journalist specialized in the Middle East, and interview between Mathieu Pernot and Étienne Hatt, journalist at Artpress.
Bound
29 x 24 cm
210 colour photographs
16 pages of documents
Texts in French.
Shipping to Europe only.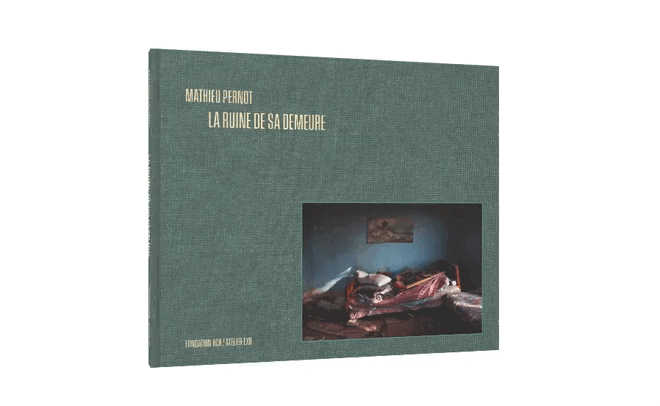 Buy