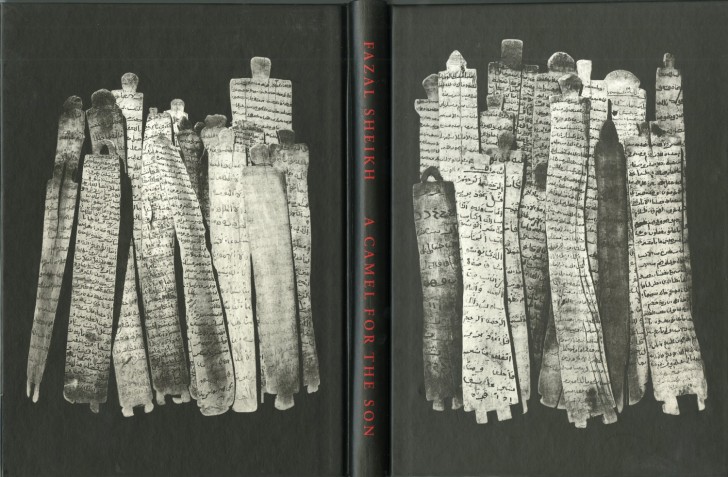 Fazal Sheikh - A camel for the Son - Book Cover
A Camel for the Son – Fazal Sheikh
Fazal Sheikh (author)
Steidl (publisher)
January, 2001 (date of publication)
ISBN 0-9707613-0-9
122 pages
35 euros
Portraits taken in the 1990s of Somali refugees in camps in Kenya. This book was the first in a series of projects intended to further awareness of international human rights issues. Sheikh was a winner of the MacArthur Genius Grant in 2005. Self-published with assistance from Steidl/Volkart Foundation, 2001. 128 pages; 79 duo-toned b&w plates; 6.5 x 9 inches. Laid-in is a 16-page pamphlet with photographic covers with the text translated into Somali.
Available only in English.
Shipments limited to Europe.
Buy