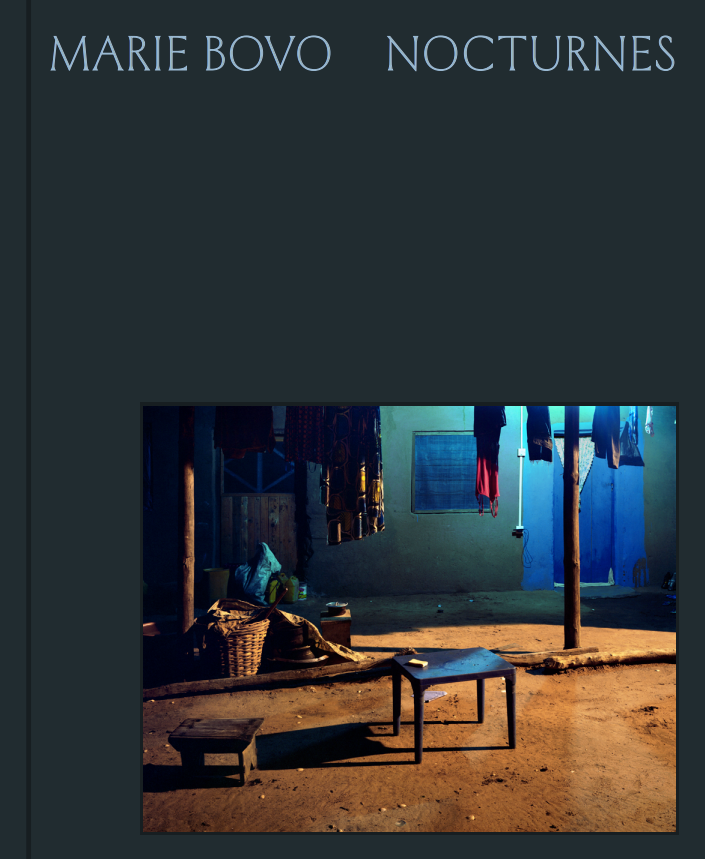 Cover of the publication Nocturnes by Marie Bovo.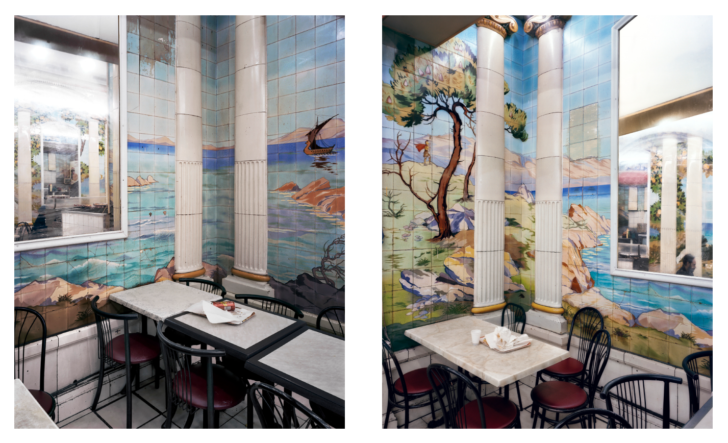 Marie Bovo, Nocturnes
Atelier EXB / Éditions Xavier Barral (publisher)
February, 2020 (date of publication)
ISBN 978-2-36511-255-0
160 pages
42 euros
Book accompanying the exhibition Marie Bovo – Nocturnes, at the Fondation HCB, Paris, from February 25 to May 17, 2020.
Extract from Alain Bergala's text in the publication:
"When Marie Bovo embarks upon a photography series – in Africa, Algiers or Marseille – at the heart of her work there is always a serene exploration of the same profound, virtual potentiality of the photograph that she is responsible for bringing out. Photography, for an overwhelming majority of photographers, is the art of capturing a moment in the world of appearances that lies before them. It is generally an art of the full and the visible. But photography, as these images prove, can also be an art of absence, of disappearance and the evaporation of the visible.
What is an "essential" photographer? It is people like Marie Bovo who, among all the potentialities of their art, have been able to recognize the one potentiality that they needed to explore and which had never before been so clearly and fully explored. The virtuality of an essence of photography – which somehow was "waiting" to be revealed – is something they have found rather than sought out. It has forced itself upon the essential photographer, without their calculating in any way how to make themselves unique, but simply because it is the exact expression, in photographic form, of their ontological relationship to the world."
Photographs
Marie Bovo
Texts (in French and English)
Agnès Sire, Artistic Director of the Fondation Henri Cartier-Bresson
Alain Bergala, Cinema Critic
Bound, 21 x 25.6 cm
About 80 photographs
160 pages
Shipments limited to Europe.
Buy