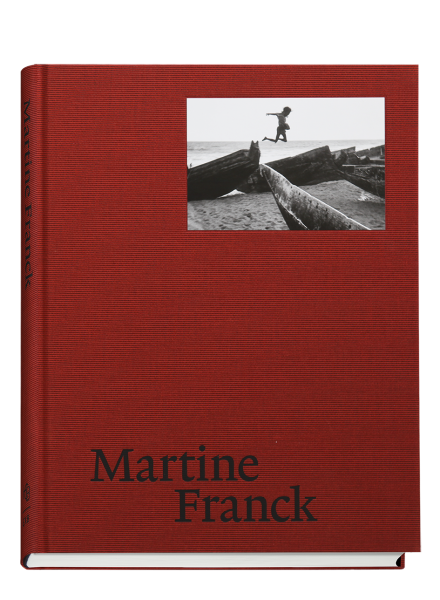 Cover of Martine Franck's exhibition book, Éditions Xavier Barral, 2018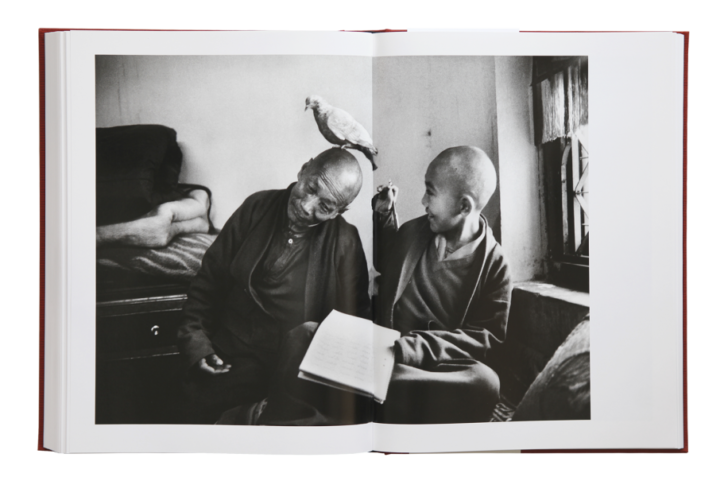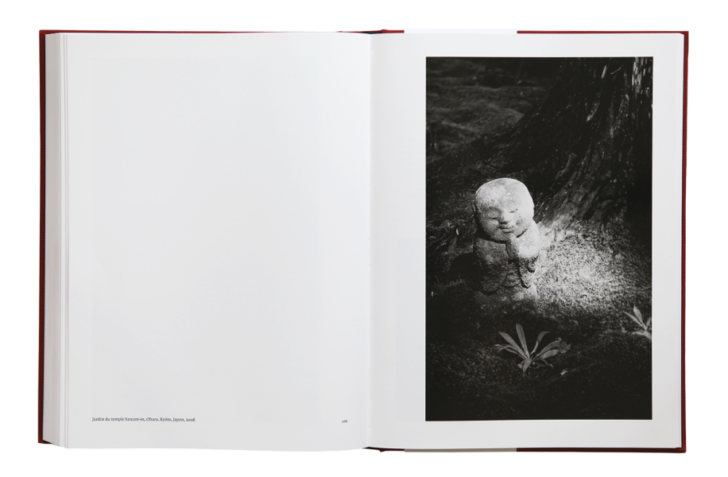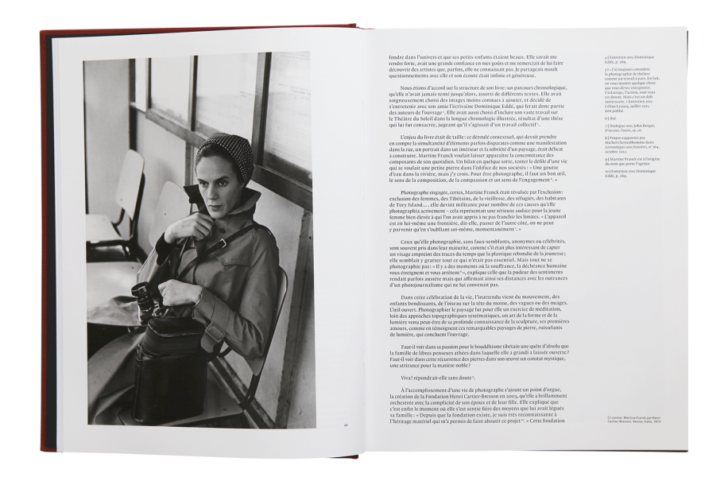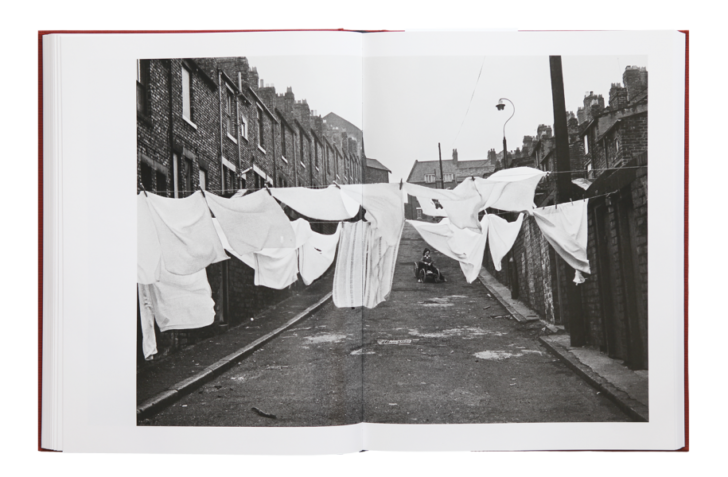 Martine Franck
Éditions Xavier Barral (publisher)
November, 2018 (date of publication)
ISBN ISBN 978-2-36511-211-6
328 pages
60 euros
Official book of the Martine Franck – A Retrospective exhibition, being shown at the Fondation Henri Cartier-Bresson in Paris, from November 6th, 2018 to February 10th, 2019.
" The camera is a frontier in itself ; you can only get the other side by forgetting yourself, momentarily. " 
" What strikes me in photography is that there's a desire to understand, to understand oneself. It's a never-ending quest in life." 
Martine Franck
For the opening of its new spaces, the Fondation HCB wanted to pay tribute to Martine Franck by a retrospective dedicated to her. Martine Franck professed a wonder and celebration of life, a profound joy faced with humanity while at the same time fighting against exclusion with all the empathy she was able to show. A socially engaged photographer, Martine Franck became an activist for many of these causes she actively photographed, which required a great deal of courage and daring for the young woman who had been taught not to cross the boundaries. "A photograph isn't necessarily a lie", she said. "But nor is it the truth. […] You have to be ready to welcome the unexpected".
The work on the exhibition and accompanying book was begun a long time in advance, in 2011, by Agnès Sire with Martine Franck, when she knew she was ill. The photographer wanted to entrust the creation of the book and the curating of the exhibition to the person with whom she'd been managing this Fondation for many years.
The selection of photographs, the more chronological sequence, punctuated with texts, and the interview with her friend, the writer Dominique Eddé, were the main features of this vast project. In it, you can follow the thread of her engagement through series of portraits, quasi-abstract landscapes, which are bound to surprise, and a sort of remote chronical of political life. Consisting of photographic prints, books and documents taken from the Fondation's fund, the exhibition has been organised in collaboration with the Musée de l'Élysée in Lausanne and the FotoMuseum in Antwerp which will present the exhibition in 2019.
Photographs
– Martine Franck
Writings
– Foreword by Agnès Sire
– Texts by Anne Lacoste and Dominique Eddé
– Biography produced by Cécile Gaillard along with Aude Raimbault
23 x 29,2 cm
300 photographs and documents
See more about the Martine Franck – A Retrospective exhibition
Available in French / Disponible en version française
Shipments to Europe only.
Buy