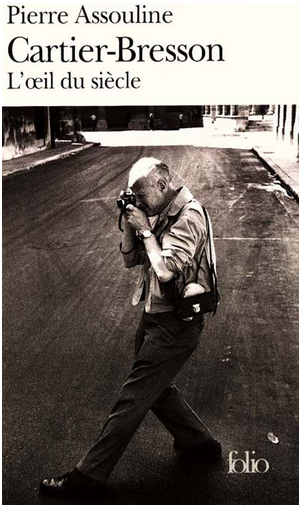 Pierre Assouline, "Cartier-Bresson, L'oeil du siècle", Folio, 1999
Cartier-Bresson, l'œil du siècle
Pierre Assouline (author)
Gallimard, collection Folio (publisher)
January, 2001 (date of publication)
ISBN 978-2-07-041410-9
432 pages
9.7 euros
Biography of Henri Cartier-Bresson in French.
Né en 1908, Cartier-Bresson est le témoin du XXe siècle. L'histoire, les hommes qui ont fait le siècle sont évoqués à travers lui. Il s'est confié à Pierre Assouline : sa fidélité au surréalisme, sa passion pour le dessin, la guerre et ses prisons, les amis et les femmes qui ont croisé son oeil. Assistant de Renoir pour trois films majeurs, cet artisan est aussi le fondateur de Magnum.
Available in French only.
Shipments limited to Europe.
Buy