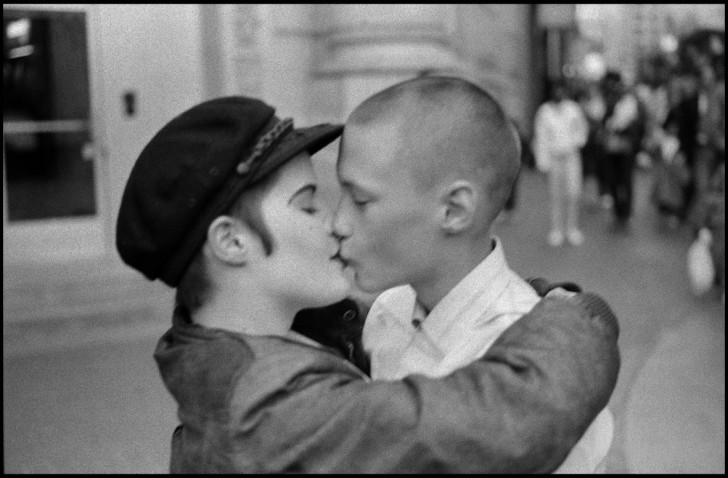 "Hollywood and Highland.", San Francisco, Californie, 1986-98 © Jim Goldberg/Magnum Photos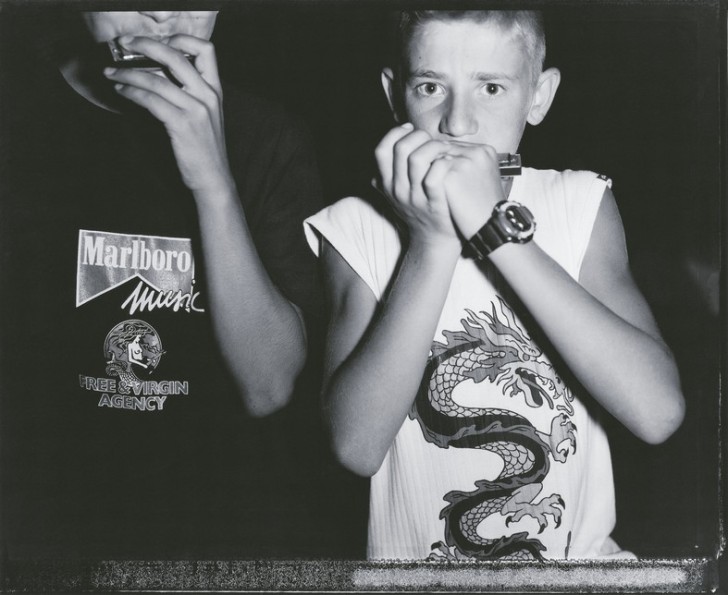 mendiant albanais, Grèce, 2003 © Jim Goldberg/Magnum Photos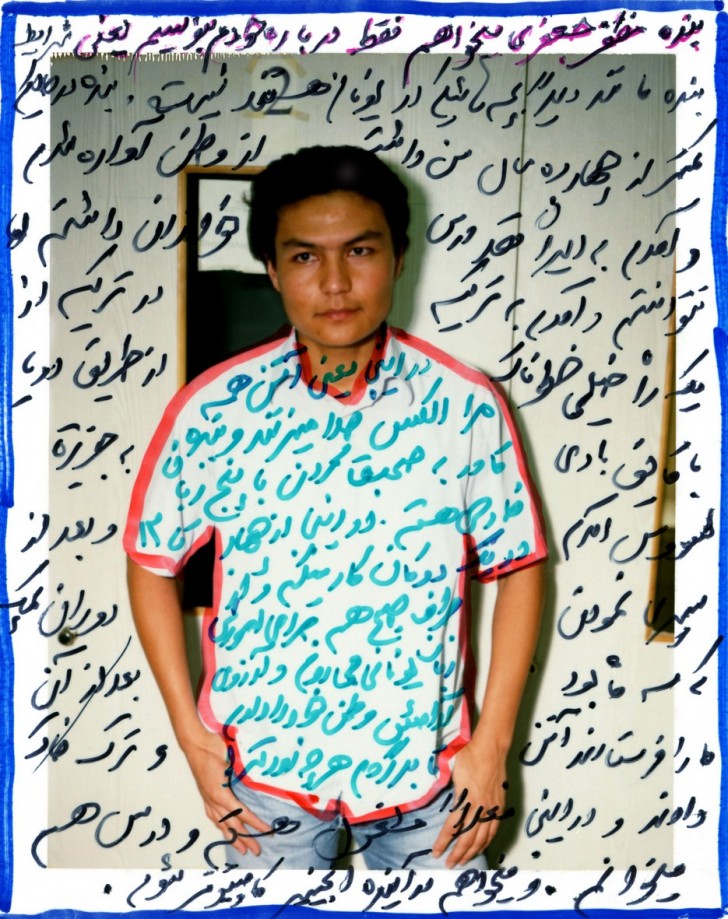 Grèce, 2003-2005 © Jim Goldberg/Magnum Photos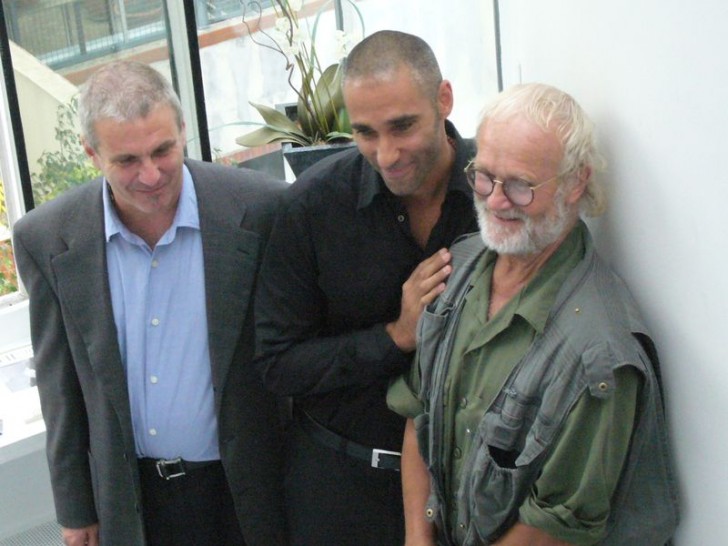 Jim Goldberg, Fazal Sheikh et Josef Koudelka lors de la remise du Prix HCB 2007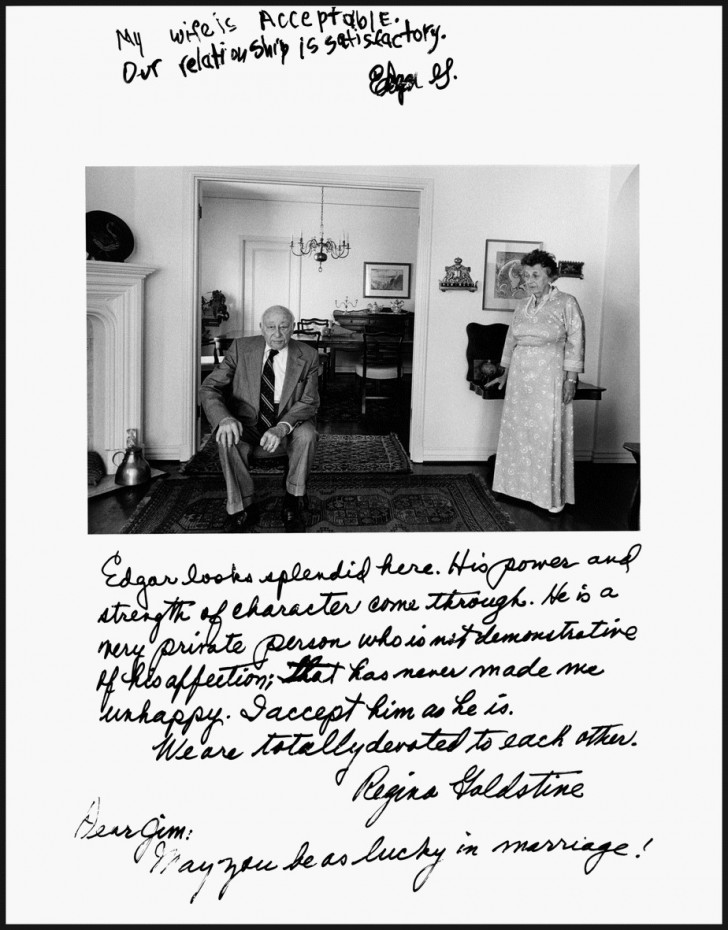 Sans titre, série Rich and Poor, San Francisco, 1981 © Jim Goldberg/Magnum Photos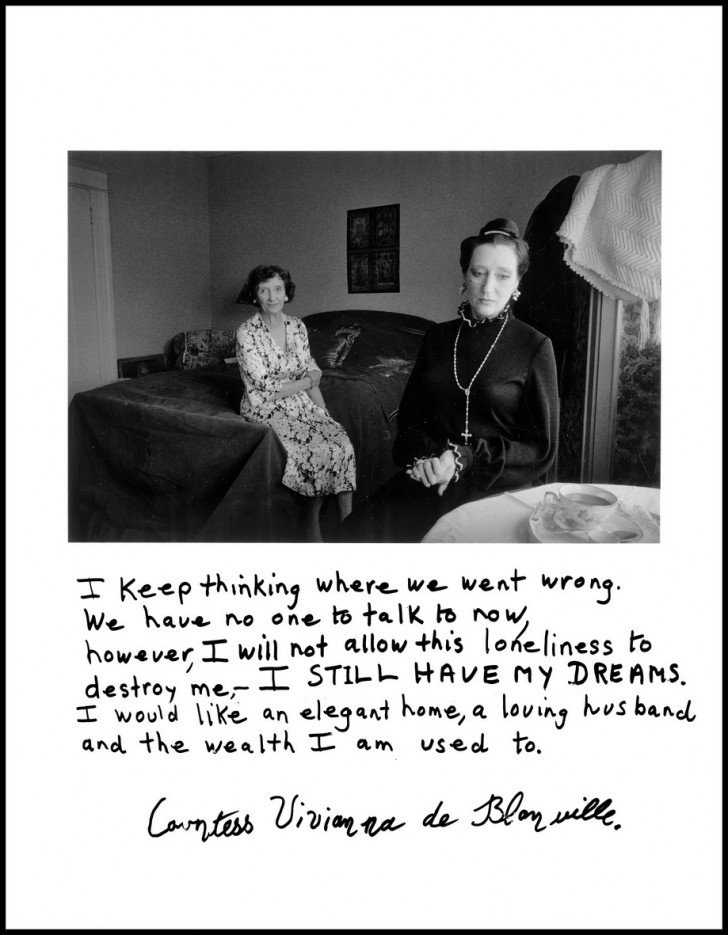 San Francisco, Californie, 1982 © Jim Goldberg/Magnum Photos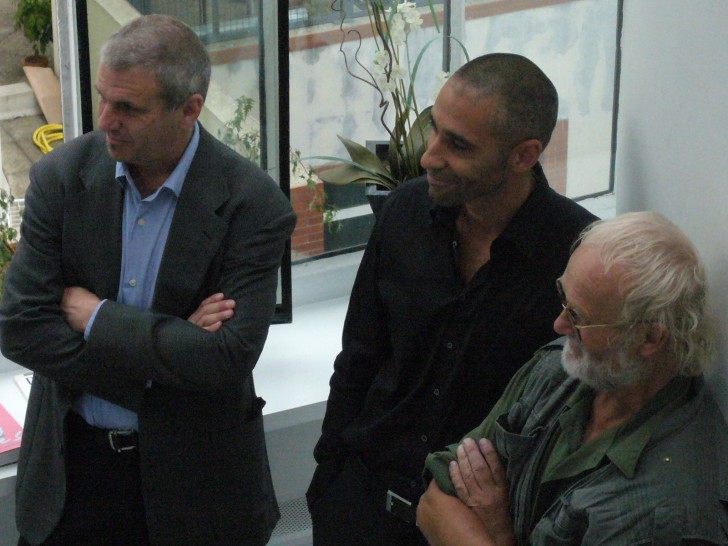 Jim Goldberg, Fazal Sheikh et Josef Koudelka lors de la remise du Prix HCB 2007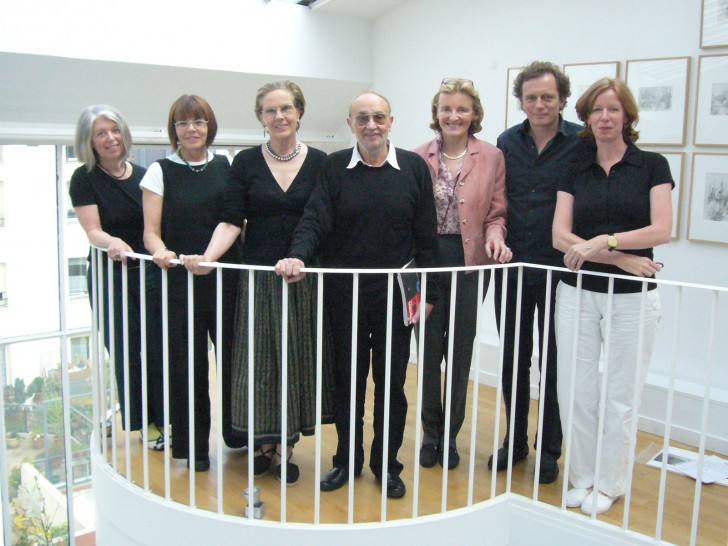 Jury du prix HCB 2007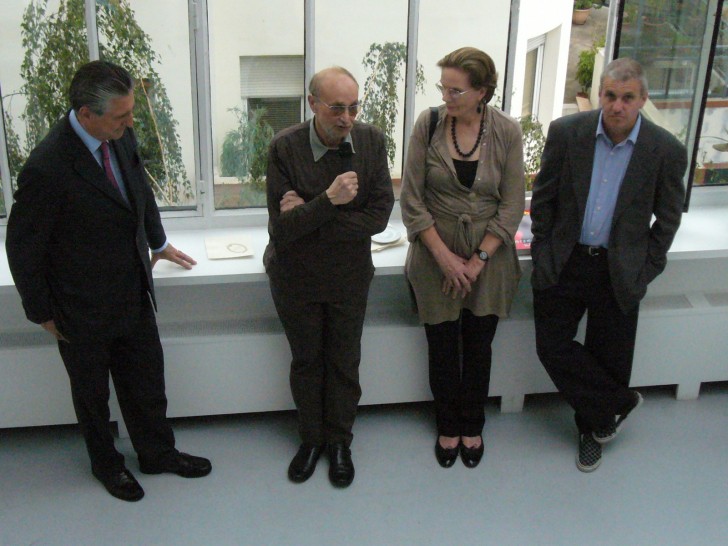 Remise du prix HCB 2007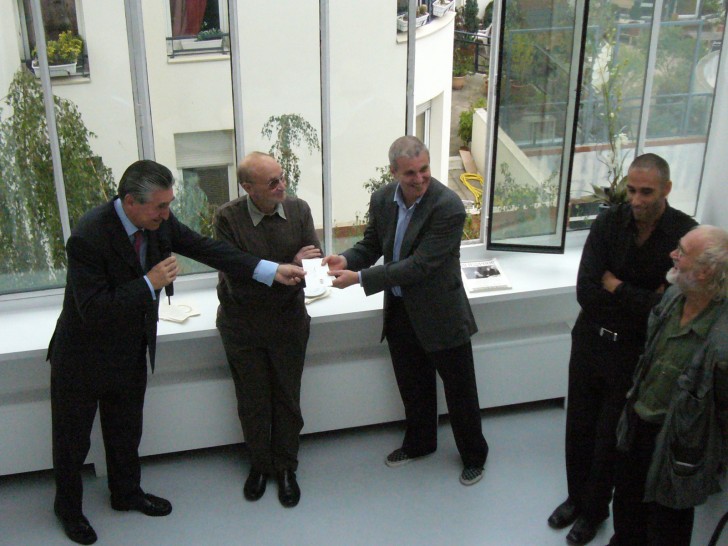 Remise du Prix HCB 2007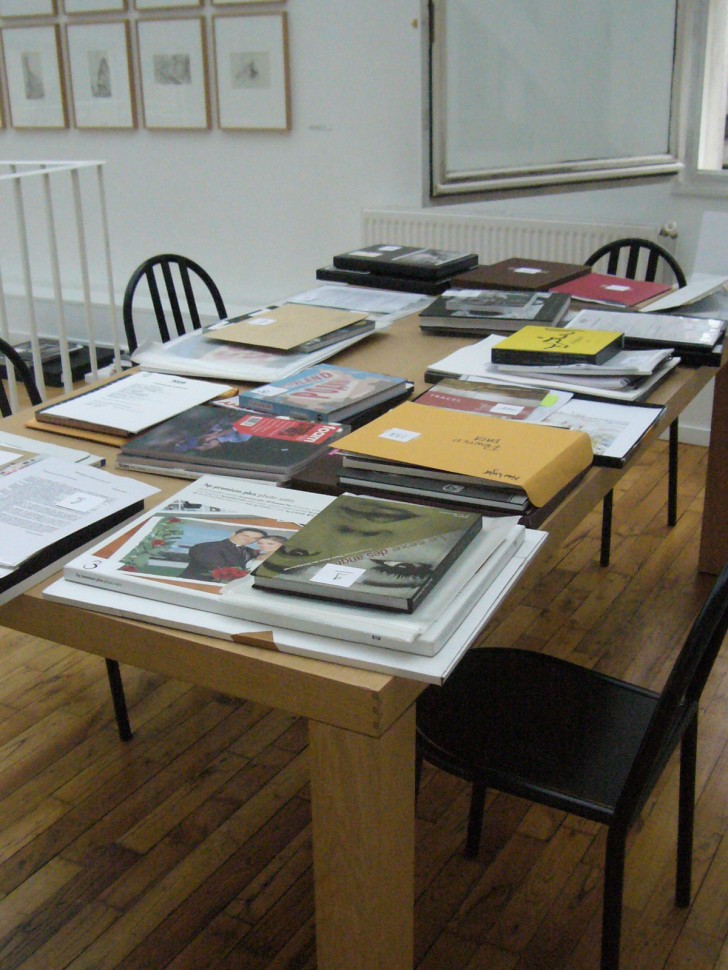 Jury du prix HCB 2007
Jim Goldberg
Lauréat 2007
Biographie
Jim Goldberg, né en 1953 à New Haven (USA), est un photographe concerné qui s'est toujours attaché à repousser les limites du documentaire, en explorant de nouvelles formes narratives. Diplômé du San Francisco Art Institute, Il enseigne au California College of the Arts. Membre de Magnum depuis 2006, il est exposé depuis plus de 30 ans dans des Institutions de renom et fait partie de prestigieuses collections. Dans ses projets qui ont fait l'objet de publications (Rich and Poor, Random House, 1985 et Raised by Wolves, Scalo, 1997), il explore de nouvelles formes narratives et les combinaisons possibles entre texte et image. Son travail, proche du documentaire, entend donner une voix aux populations dont le sort est passé sous silence. "I have the great privilege of being both witness and storyteller. Intimacy, trust and intuition guide my work. »(J'ai le privilège d'être à la fois témoin et narrateur. L'intimité, la confiance et l'intuition guident mon travail.) Il est représenté par la galerie Pace/MacGill à New York et Stephen Wirtz à San Francisco. Jim Goldberg vit et travaille à San Francisco.
Prix HCB
En 2007, le Prix HCB est décerné à Jim Goldberg pour son projet The New Europeans, un essai photographique sur les flux migratoires vers l'Europe. Sa candidature était présentée par la Corcoran Gallery of Art, Washington. Ce prix a été décerné par un jury international composé de sept personnalités du monde des arts : Robert Delpire (Président du jury), Martine Franck (Photographe et Présidente de la Fondation HCB), Antoinette Seillière (Représentante du Groupe Wendel), Giovanna Calvenzi (Directrice artistique, Milan), François Hébel (Directeur des Rencontres d'Arles), Marloes Krijnen (Directrice du FOAM, Amsterdam), Sandra Phillips (Senior curator of photography, San Francisco Museum of Modern Art).
Cette bourse lui permet de poursuivre son projet en s'intéressant aux pays d'origine des migrants, à leurs conditions de vie au moment du départ et aux raisons qui les poussent à fuir: la chute de l'Union Soviétique et l'esclavage sexuel en Ukraine, les violences intercommunautaires en Inde, le désordre politique au Bangladesh, la guerre civile au Liberia, les conflits en République Démocratique du Congo, la pauvreté au Sénégal et en Mauritanie.