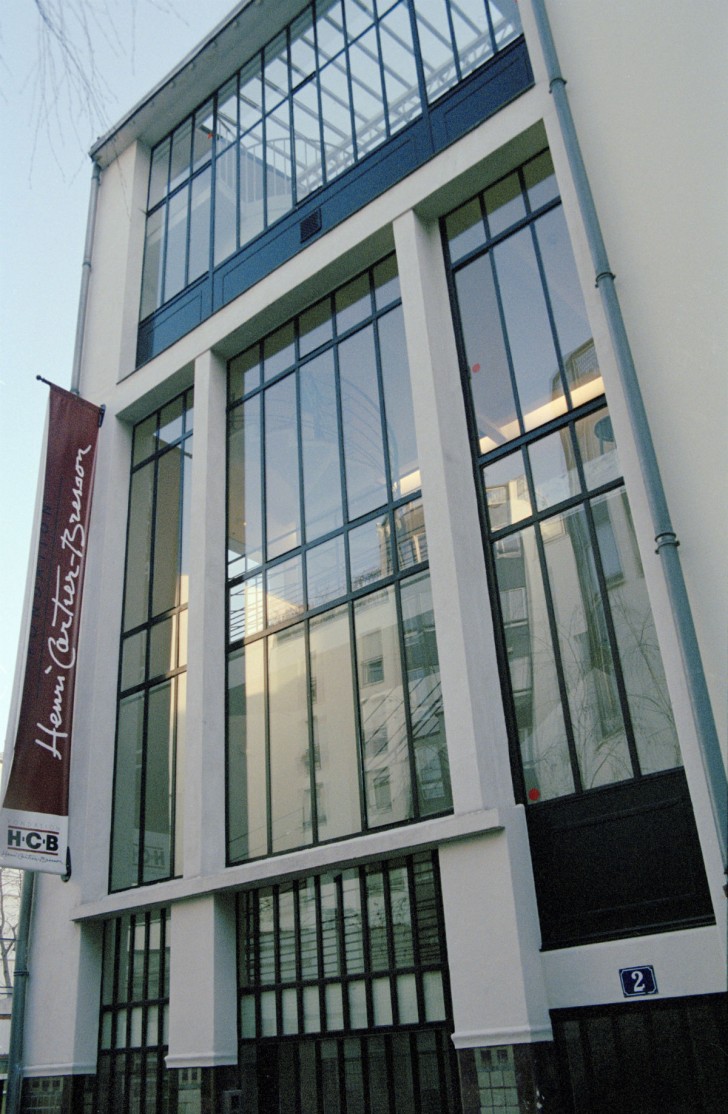 Façade of the HCB Foundation,2004 © Martine Franck / Magnum Photos Courtesy Fondation HCB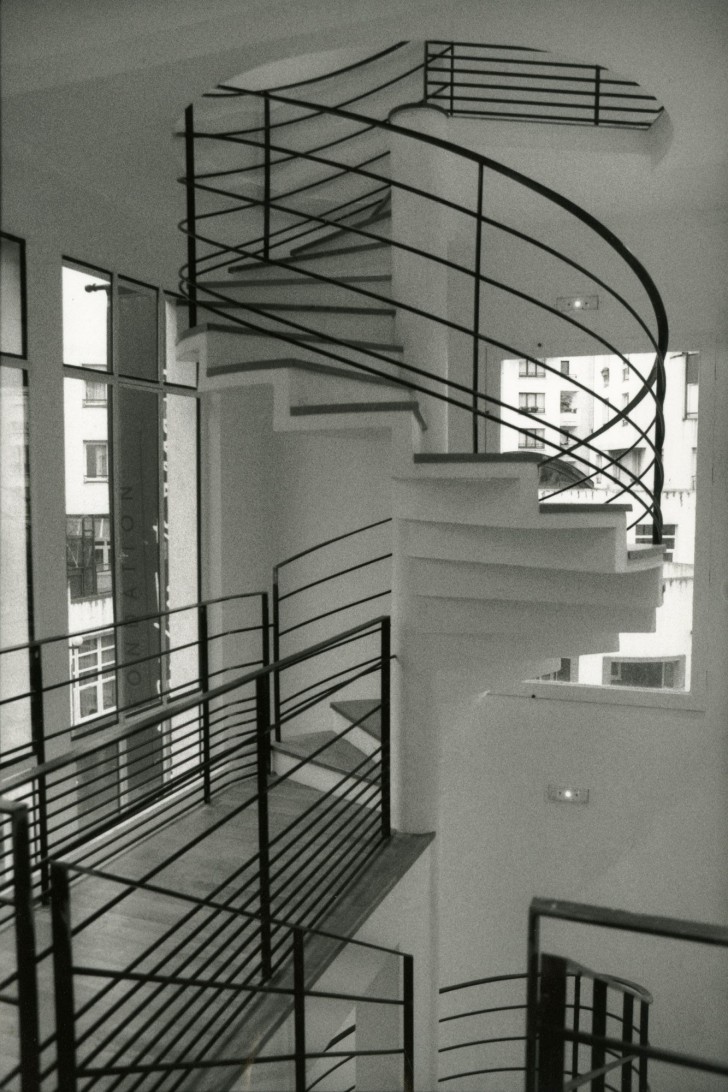 Staircase of the HCB Foundation © Martine Franck / Magnum Photos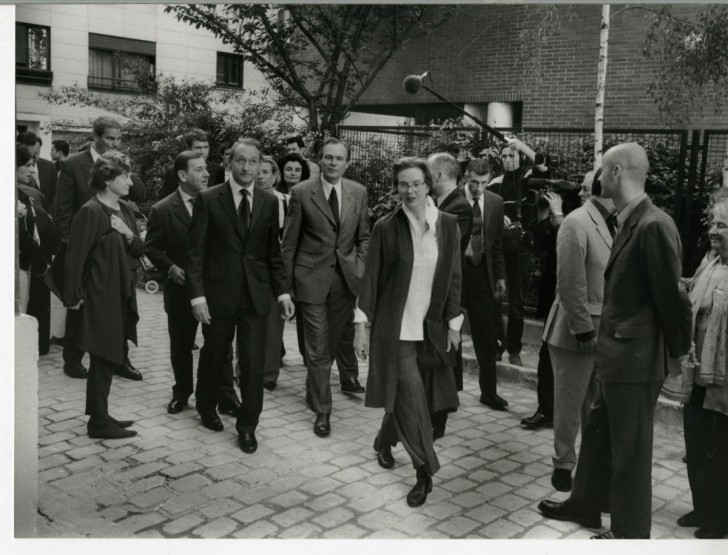 Martine Franck welcoming Bertrand Delanoé and Jean-Jacques Aillagon to the inauguration of the HCB Foundation April 29th, 2003 © André Morin
The Building
The Foundation is housed in an atelier built by Molinié in 1912.
Architects Ceria and Coupel have carefully restructured the original edifice in order to adapt it to museographic standards.
The main goal was to enable the Foundation to exhibit vintage and precious materials from its permanent collection, as well as prints from cultural institutions- both in France and abroad.
The third floor, located under a glass roof, includes a resource center for viewing archival videos and DVDs, as well as a meeting room for the Foundation's gatherings.
The fourth floor houses the Foundation's extensive library. This space can be open to researchers upon request.