Jan Groover took up photography as a sort of challenge. Noting that "photography wasn't taken seriously" in the United States in the 1960s, she distanced herself from abstract painting, which she'd previously studied. In 1967, Groover bought her first camera in what she described as her "first adult decision." Her fondness for abstraction and the pictorial can already be seen in her first series of polyptychs, where the subject is multiplied, divided, or hidden behind opaque forms to the point of negation.
Starting in the late 1970s, Groover turned to the still life, a traditional genre in pictorial art, experimenting with it until the end of her life through impressively diverse subjects, formats and techniques. At a time when documentary photography was at the forefront in magazines like LIFE, Groover applied her background in painting to photography, giving abstract photography due credit by creating images for the sake of form, far from signification and statement. On top of her still lifes, Groover also produced series on freeways, portraits, and Body Parts.
As an actor in rendering the photographic medium more versatile—a property then attributed to painting and drawing—Groover explored different creative techniques, as in the use of platinum and palladium prints for her urban series and portraits of close friends (John Coplans or Janet Borden, with whom she was in constant intellectual dialogue).
In Jan Groover. Laboratory of Forms, color and black-and-white vintage prints are presented, along with the artist's work materials (polaroids, notebooks, etc.). The exhibition explores Groover's artistic process and gives us insight into the experimental nature of her work and her influence on modern photography.
Exhibition curators
Tatyana Franck, President of the French Institute Alliance Française in New York, former director of Photo Elysée
Emilie Delcambre Hirsch
Agnès Sire, Artistic director, for the Paris version
Scientific advisor
Paul Frèches
Production
An exhibition produced by Photo Elysée, Lausanne.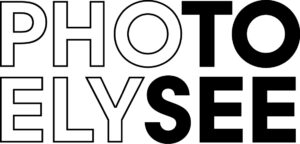 Biography
Born on April 24, 1943, in Plainfield, New Jersey, Jan Groover first studied abstract painting at the Pratt Institute in New York before taking up photography, with the purchase of her first camera in the early 1970s. This marked the beginning of a diverse career made of polyptychs, series of shots of the same location, portraits and still lifes (a recurring theme of her art). In 1970, she earned a Master's in Art Education from Ohio State University, Columbus. She then moved to New York with her partner, painter and art critic Bruce Boice. 
In New York, a center of contemporary art, she gradually gained recognition on the art scene and experimented with other techniques in photography, like platinum/palladium prints. 
In 1974, the Light Gallery put on her first solo exhibition, and in 1978 she received a grant from the federal agency National Endowment for the Arts. As a respected teacher at Purchase College, she taught photographers Gregory Crewdson, Laurie Simmons and Philip-Lorca diCorcia, for a few. 
In 1987, the New York Museum of Modern Art (MoMA) held a retrospective on Groover's work.
The Groover-Boice couple turned in this way on the New York art scene until 1991, the year they settled in the Dordogne region of France. Groover continued her series of still lifes despite falling ill in 1998. The couple gained French nationality in 2005. Jan Groover passed away a few years later, on January 1st, 2012. 
Thanks to Bruce Boice's donation, Photo Elysée in Lausanne was able to expand its collection with the archive of Jan Groover, including a great majority of her work as well as unpublished archival material from her studio. The museum ensures the conservation, study and distribution of the archive.
__
With the support of