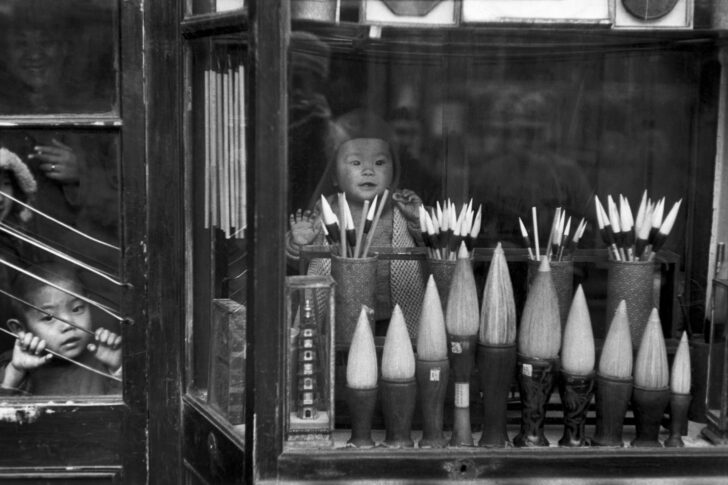 The window display of a brush merchant in the antique dealers' street, Beijing, December 1948. © Fondation Henri Cartier-Bresson / Magnum Photos
1 February, 2022
"Henri Cartier-Bresson – Chine, 1948-49 | 1958" at MUDEC, Milan
From February 18 to July 3, 2022
After the success at the Fondation HCB in 2019 and in Taiwan in 2020, Henri Cartier-Bresson's photographs in China are now presented at the Museo delle Culture (MUDEC) in Milan!
The exhibition is an unprecedented account of two key moments in China's history: the fall of Kuomintang and the establishment of the Communist regime (1948- 1949) and Mao Zedong's "Great Leap Forward" (1958). It brings together about a hundred original prints from 1948-1949, 40 prints from 1958, and many archive documents.
The exhibition book is available on the online bookshop in French, English and Italian.