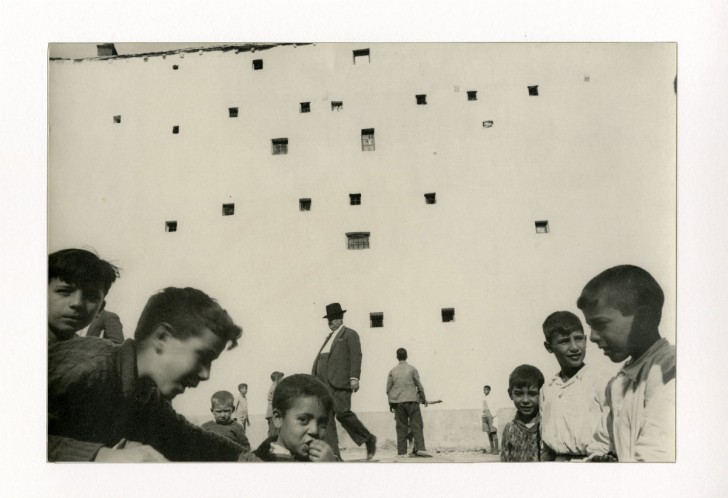 Madrid, 1933 © Henri Cartier-Bresson / Magnum Photos - HCB Fondation Collection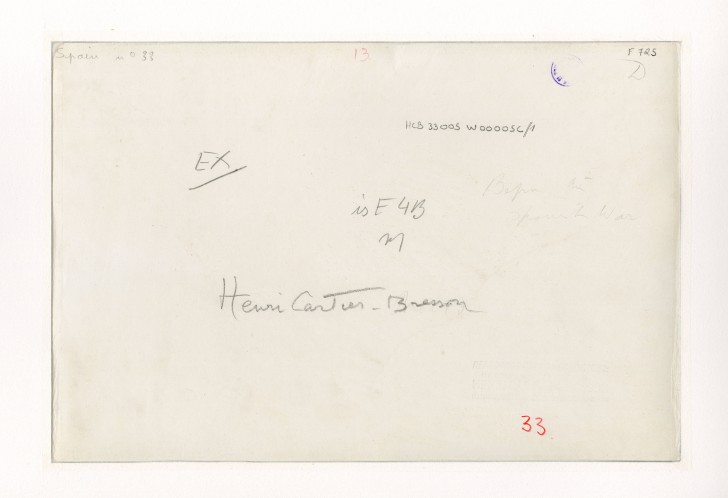 Madrid, 1933 - Back of the vintage print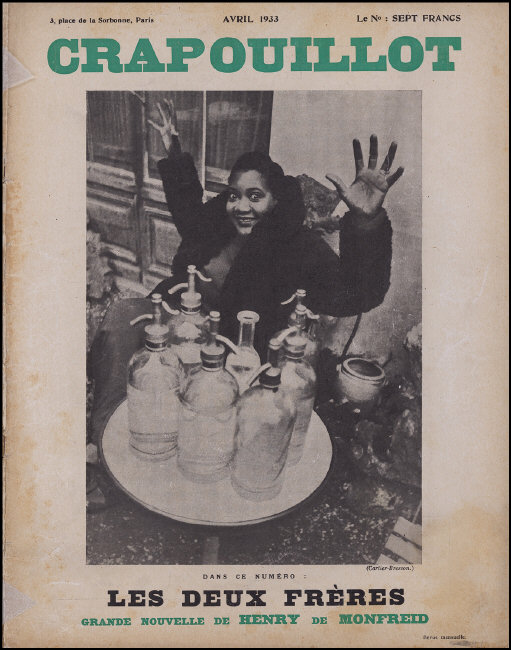 Cover of the "Crapouillot", Paris, April 1933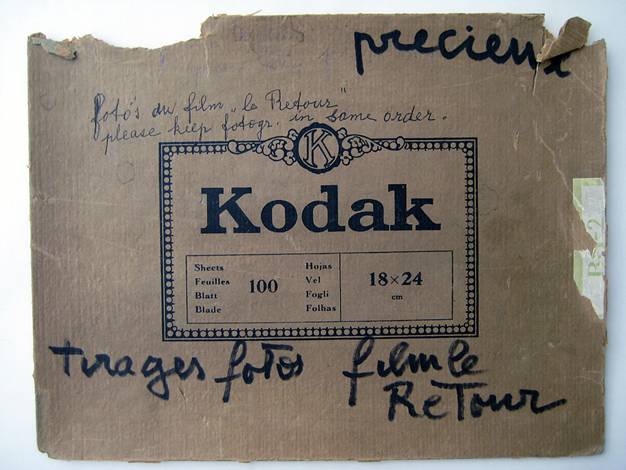 Archives of the film "Le Retour" 1945 - HCB Foundation Collection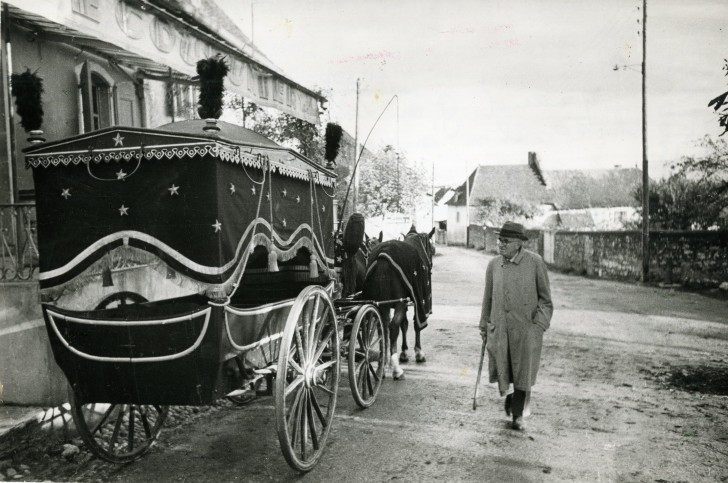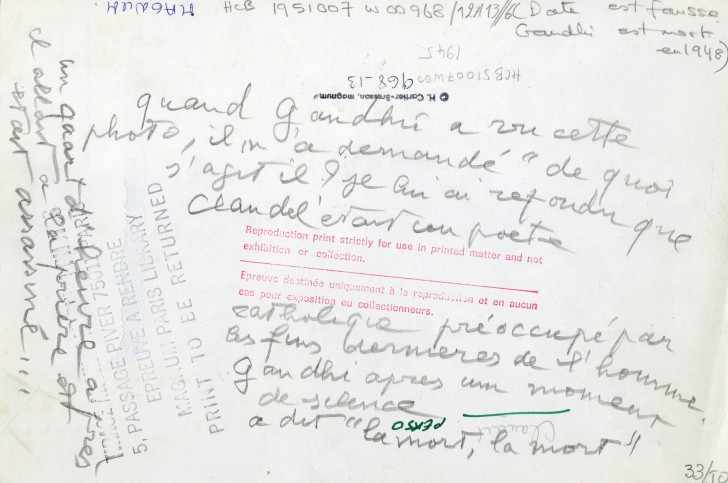 Back of an annotated vintage print from Henri's "Scrapbook", Henri Cartier-Bresson and Paul Claudel, Brangues, 1945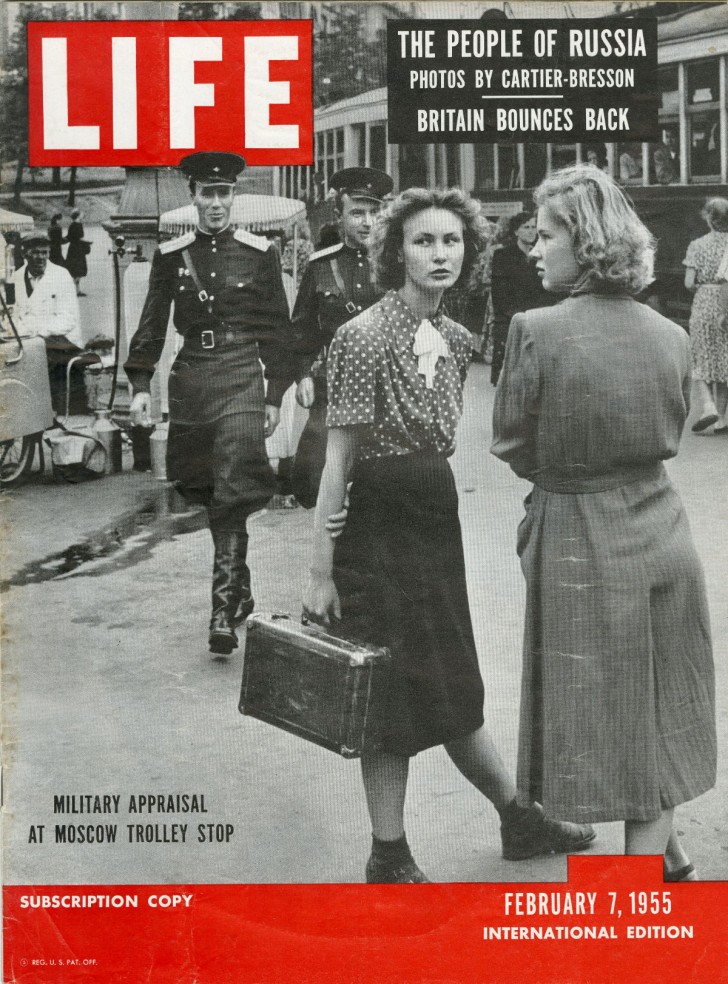 Life Magazine, February 7th, 1955, HCB Foundation Collection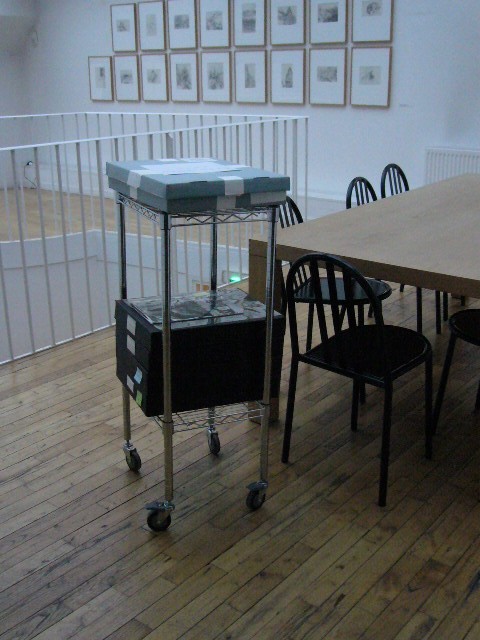 Fourth floor of the Foundation, a reading room reserved for archival research
The Collection
The Henri Cartier-Bresson Foundation hosts Henri Cartier-Bresson and Martine Franck's archives. The collection is made-up of vintage prints, contact sheets, drawings, publications, correspondences, rare books, albums, films, videos, posters, invitations, etc.. It is located on the Foundation's lower-level, in a space specifically conceived in accordance with museographical conservation standards.
An extensive inventory project on Henri Cartier-Bresson and Martine Franck's archives is still in progress.
As always, Magnum Photos continues to manage the circulation of archived images and exhibitions, which also constitute a part of the Foundation's collection.
Individuals may consult the collection for research purposes by making an appointment with the Foundation's archives department.
The access to the collections is currently closed due to the moving of the Fondation to the rue des Archives next October. Any request regarding loans or appointements for research purpose will not be completed before January 2019.
Find out more about the moving of the Fondation HCB