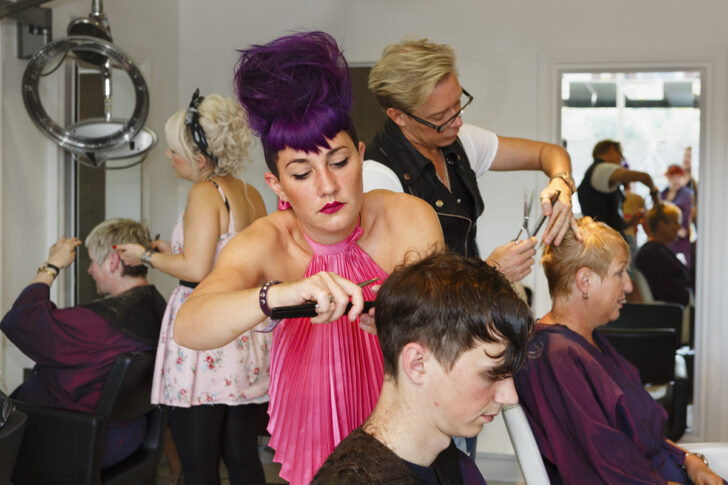 Martin Parr, Hair salon, Wolverhampton, 2012 © Martin Parr / Magnum Photos
Friday 11 November, 2022
[SOLD OUT] Guided tour with Martin Parr
On the occasion of the exhibition Reconciliation, Martin Parr will hold a guided tour on Friday, November 11 at 11am at the Fondation HCB.
Upon presentation of a "Guided tour with Martin Parr" ticket, available online (12 / 8 / 3 euros).
The tour will be held in English. Limited number of tickets.