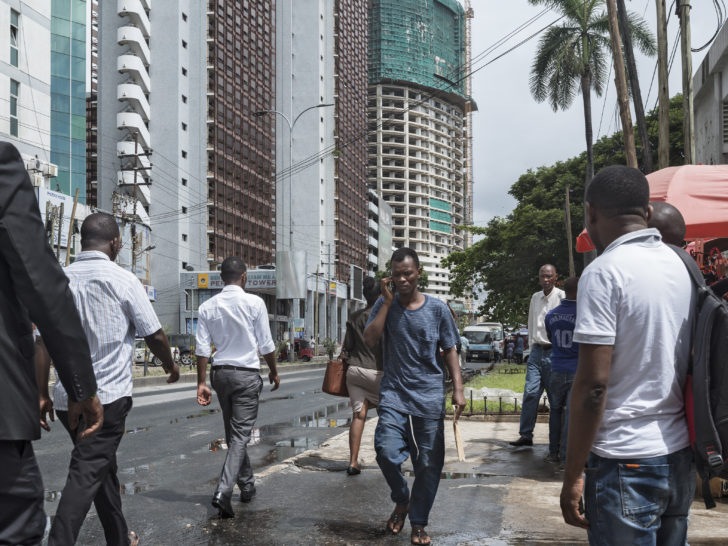 Azikiwe St, Dar es Salaam, Tanzanie, 2017 © Guy Tillim, Courtesy of Stevenson, Cape Town and Johannesburg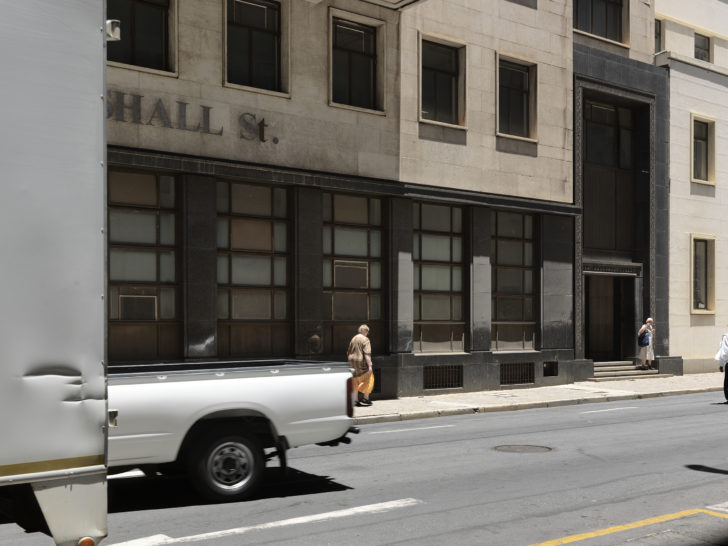 Marshall St, Johannesburg, Afrique du Sud, 2014 © Guy Tillim, Courtesy of Stevenson, Cape Town and Johannesburg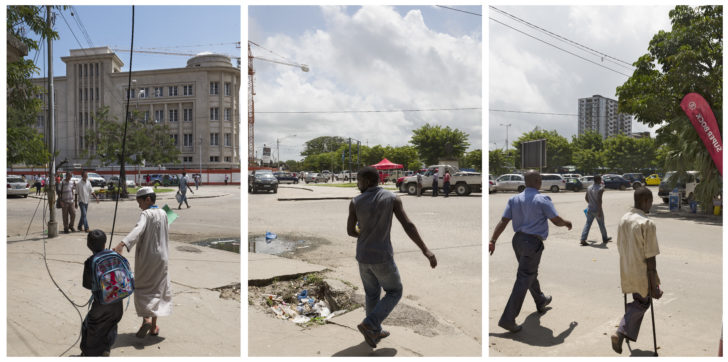 Praça do Metical, Beira, Mozambique, 2017 © Guy Tillim, Courtesy of Stevenson, Cape Town and Johannesburg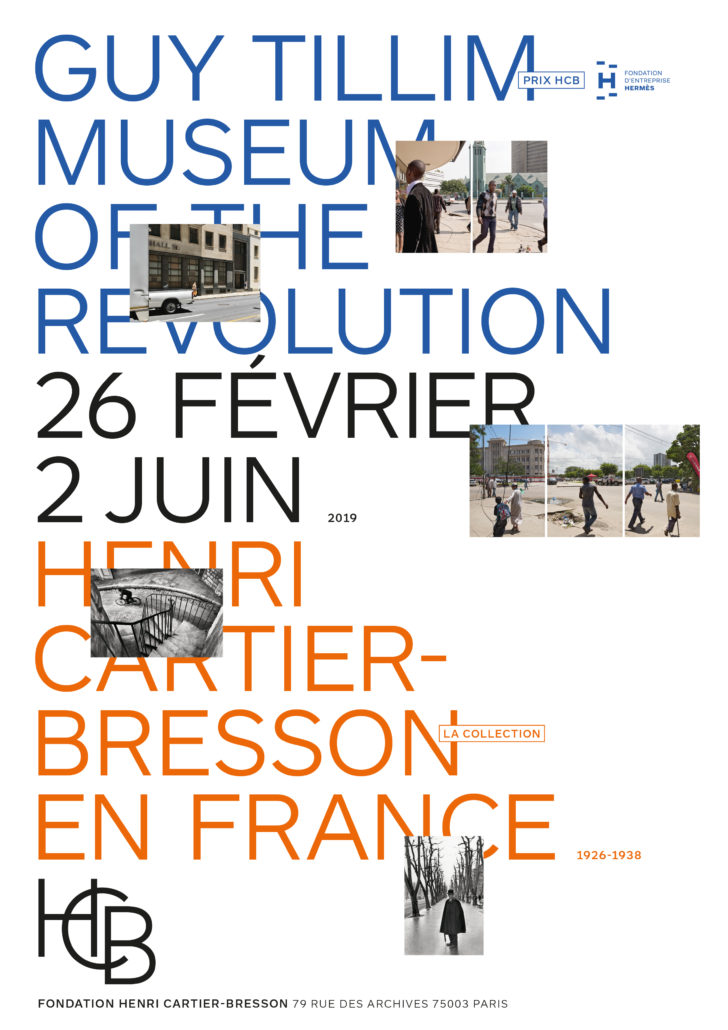 Guy Tillim
Museum of the Revolution
February 26 - June 2, 2019
Exhibition
The South African photographer Guy Tillim (born in 1962) is the winner of the 2017 HCB Award, attributed with the support of Fondation d'entreprise Hermès. With this new series Museum of the Revolution, he observes the effects of decolonisation within the major capital cities of Africa.
His extensive wanderings have in recent years led him to Johannesburg, Durban, Maputo, Beira, Harare, Nairobi, Kampala, Addis Ababa, Luanda, Libreville, Accra, Abidjan, Dakar and Dar es Salaam.The avenues, named and renamed, act as silent witnesses to the ebb and flow of political, economic and social changes. They have become "the museum" of the two major revolutions that have emerged in these countries in recent decades: from colonial regimes to post-colonial regimes, borrowing from socialist practices, then from African nationalism to capitalistic states. Guy Tillim has received many awards, among which the Higashikawa Overseas Photographer Award in 2003, the Daimler-Chrysler Award for South African Photography in 2004 and the Leica Oskar Barnack award in 2005. He was the winner of the photography residencies at the Musée du Quai Branly in 2015.
Guy Tillim's work has been the subject of several solo exhibitions such as those at the Centre photographique d'Ile-de-France, the Serralves Foundation in Porto or the Peabody Museum at Harvard. The artist's works have also been presented in group exhibitions, including Africa Remix, Contemporary Art of a Continent, at the Centre Pompidou in 2005, at the Biennale de São Paulo in 2006 and at documenta 12 in Kassel in 2007. The exhibition at the Fondation HCB is accompanied by a book published by Mack Books.
Biography
Guy Tillim was born in Johannesburg in 1962 and lives in Vermaaklikheid in South Africa. He started photographing professionally in 1986, working with the Afrapix collective until 1990. His work as a freelance photographer in South Africa for the local and foreign media included positions with Reuters between 1986 and 1988, and Agence France Presse in 1993 and 1994.