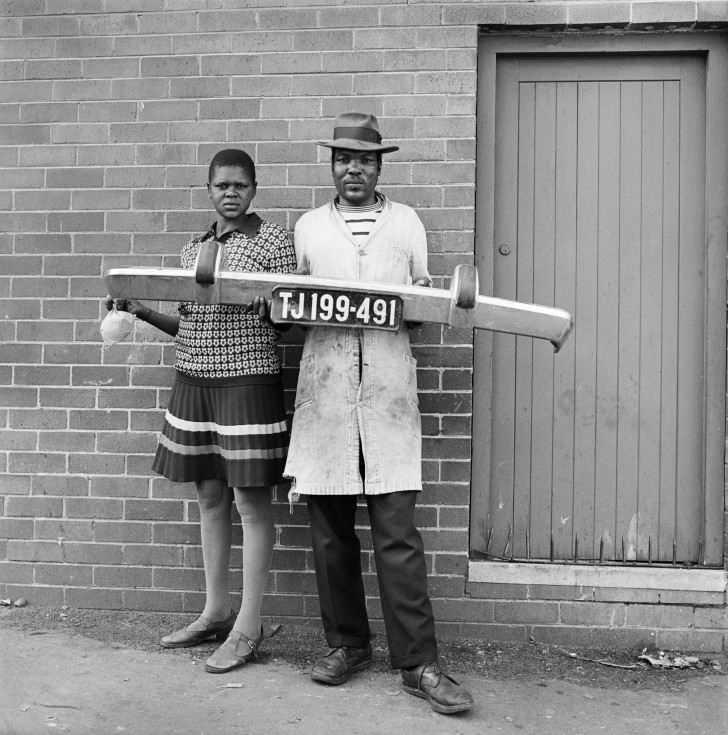 She told him: "You'll be the driver and i'll be the lady", then they grabbed the car bumper and posed, Hillbrow, 1975 © David Goldblatt/Courtesy of Marian Goodman Gallery, Paris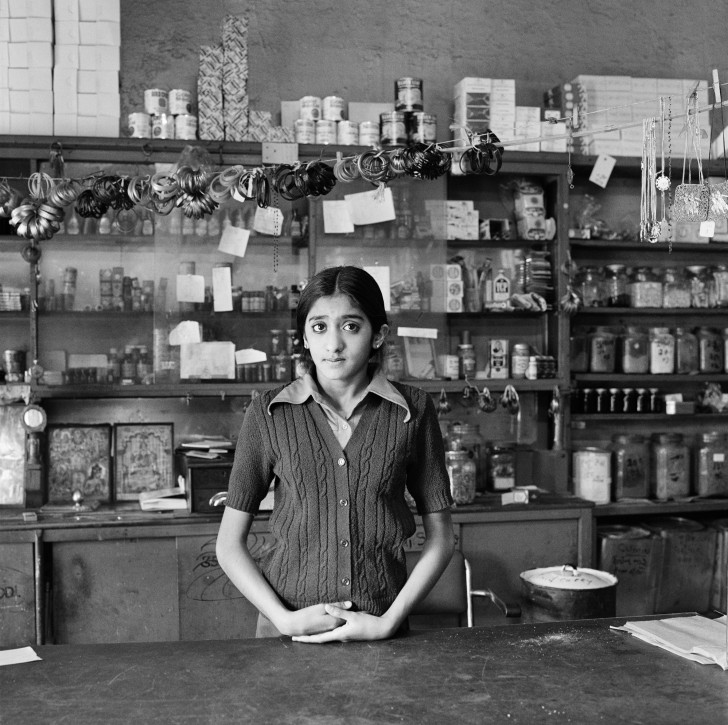 Yaksha Modi, the daughter of Chagan Modi, standing in her father's boutique before its destruction following the Group Areas Act, 17th Street, Fietas, 1976 © David Goldblatt/Courtesy Marian Goodman Gallery, Paris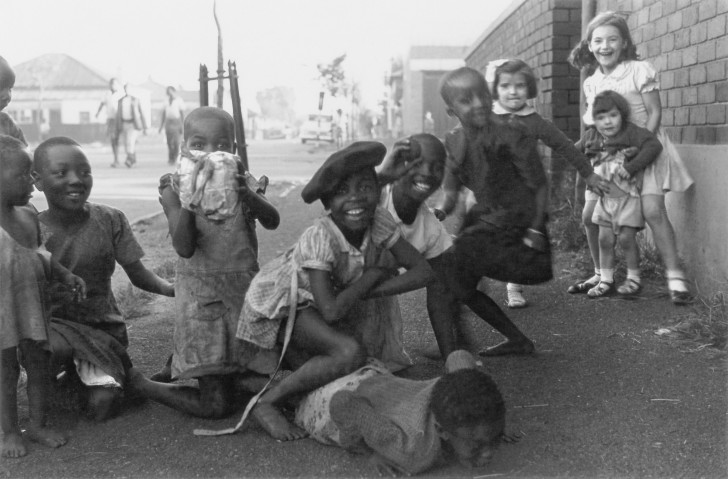 Kids on the border of Pageview (Fietas) and Mayfair, Aprill 1952 © David Goldblatt/Courtesy of Marian Goodman Gallery, Paris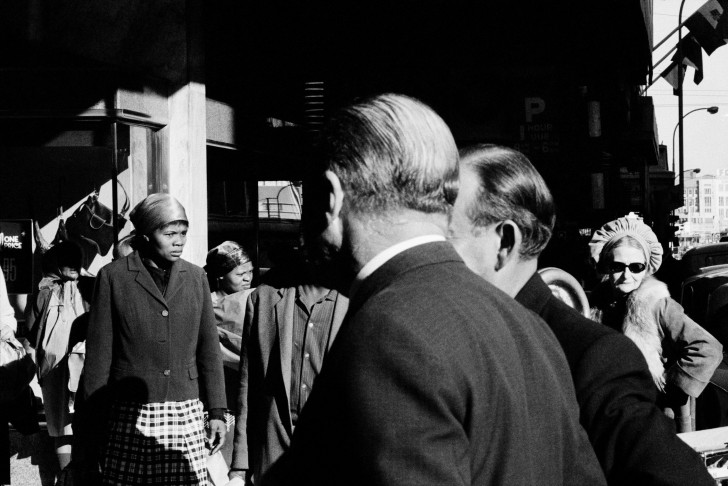 On Eloff Street, May 1966 © David Goldblatt/Courtesy of Marian Goodman Gallery, Paris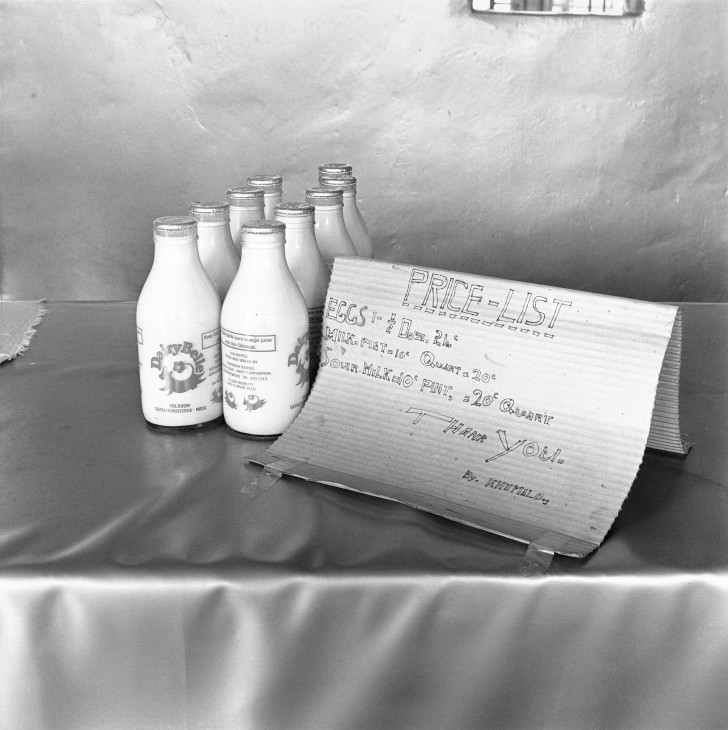 The Sofasonke Dairy Shop, Orlando West, August 1972 © David Goldblatt/Courtesy of Marian Goodman Gallery, Paris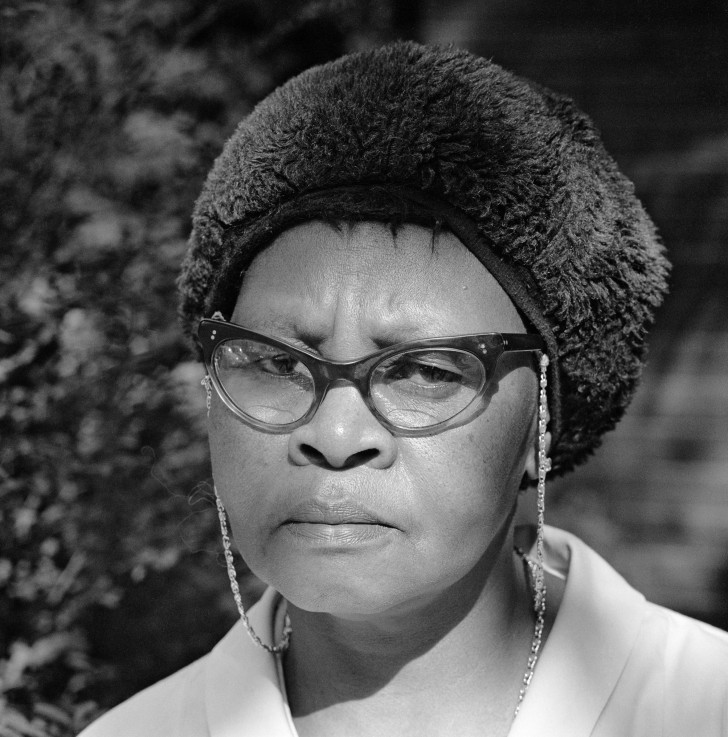 A domestic on Abel Road, Hillbrow, 1973 © David Goldblatt/Courtesy of Marian Goodman Gallery, Paris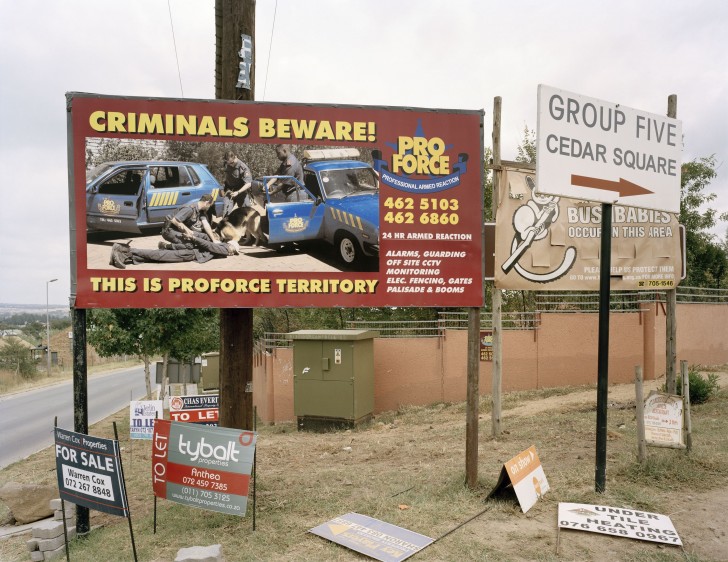 Bush Babies occur in this area, Fourways, Johannesburg, March 29th, 2007 © David Goldblatt/Courtesy of Marian Goodman Gallery, Paris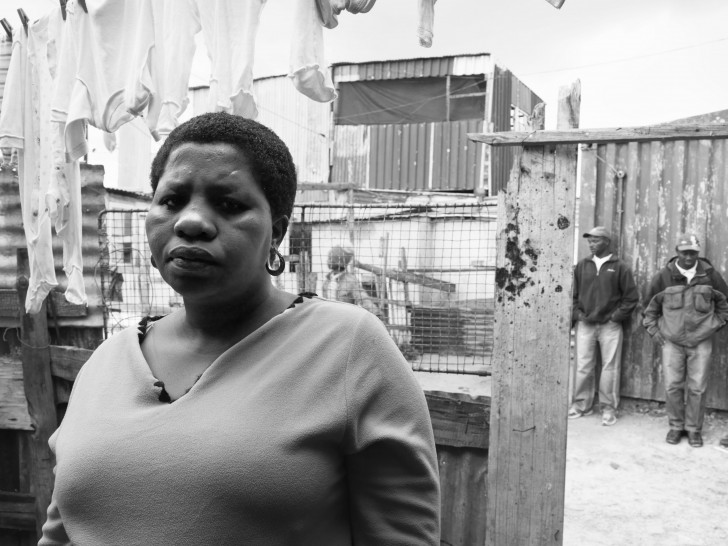 Khululwa Pali, Kayelitsha, Cape Town, 2010, "Ex-offenders" series © David Goldblatt/Courtesy of Marian Goodman Gallery, Paris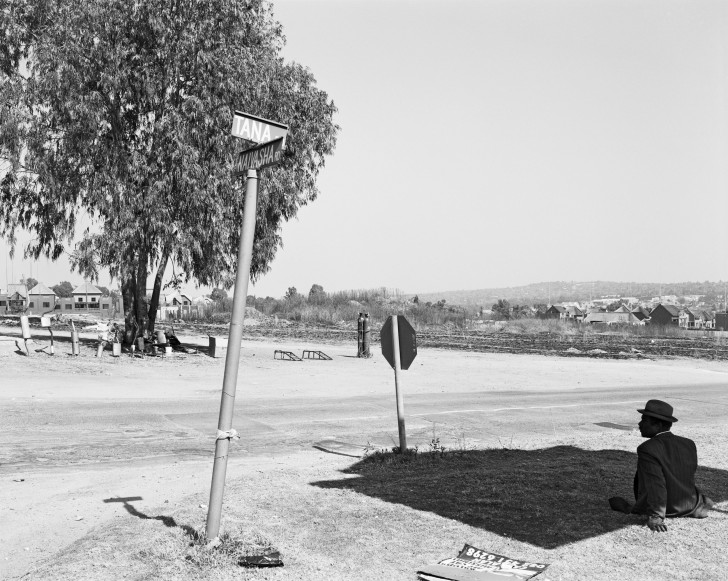 A domestic during his afternoon break, Sunninghill, Sandton, July 23rd, 1999 © David Goldblatt/Courtesy of Marian Goodman Gallery, Paris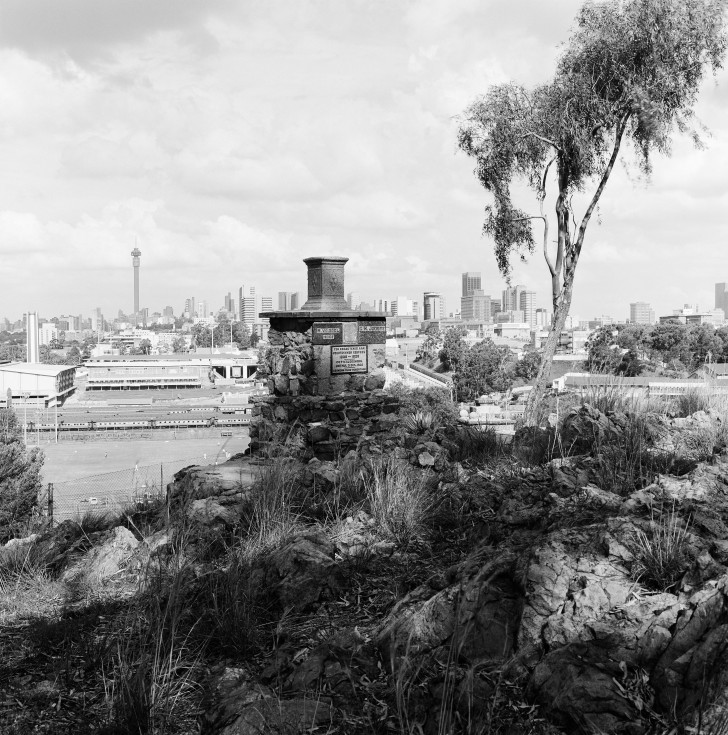 A monument erected by veterans of the Boers War (1899-1902) commemorating the 100th anniversary of the Great Trek (the exodus of Afrikaners from Cape towards the inside of the territory, between 1834 and 1845), inaugurated on December 3rd, 1938, Vrederdorp © David Goldblatt/Courtesy of Marian Goodman Gallery, Paris
David Goldblatt
TJ, 1948-2010
January 12 - April 17, 2011
Winner of the 2009 HCB Award
Johannesburg is a fragmented city. It is not a place of smoothly integrated parts. Almost from its beginnings as a mining camp in 1886 the demography of Jo'burg and therefore its spaces have been deeply fractured by the demand of whites, enforced by law, that people of color be kept at a distance – though not at such a distance as to deny the city their labour and the spending of their income. One of the most damaging things that apartheid did to us, Goldblatt says, was that it denied us the experience of each other's lives.
In 2009, David Goldblatt won the HCB Award. This fellowship allows him to keep exploring the consciousness of South African society today, looking at the condition of race relations post- apartheid and exploring the intricacies of crime, housing and planning in Jo'burg. It's his first major exhibition in a Parisian institution.
The first floor of the exhibit is showing Black and White images from TJ (Transvaal, Johannesburg) time, realized between 1950 and 1990 during Apartheid. This selection of 60 prints, all made by the artist, intends to show how David Goldblatt style has changed. Working since the beginning on the same subject, the South African scene, he managed to reinvent himself, using various sizes to seize the changing reality.
The second floor gathers recent work, realized post-Apartheid. In the ex-offenders series, extremely unsetting, David Goldblatt invites them to revisit the scenes of the crimes that led to their incarceration and be photographed there.