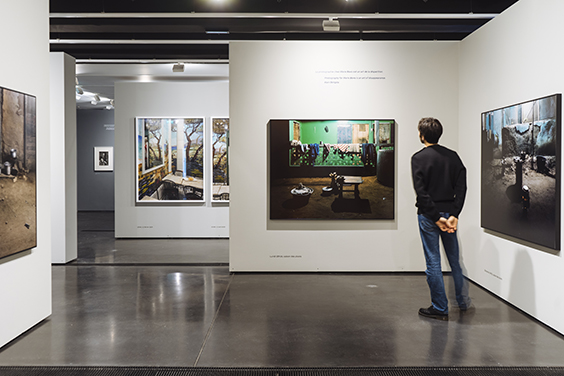 Exhibition Marie Bovo - Nocturnes © Matthieu Samadet
3 June, 2020
Reopening and extended exhibitions
Finally! Starting today, the Fondation HCB reopens the exhibitions Marie Bovo – Nocturnes and Martine Franck – Face à face. The exhibitions are extended until Sunday, August 23rd. In order to guarantee the visitors' health, the reception conditions are adapted and masks are required.
The Fondation is extending the offer of a reduced rate (5€) until Wednesday July 15.
"Flash deconfinement" tickets are available at the reception desk and online.