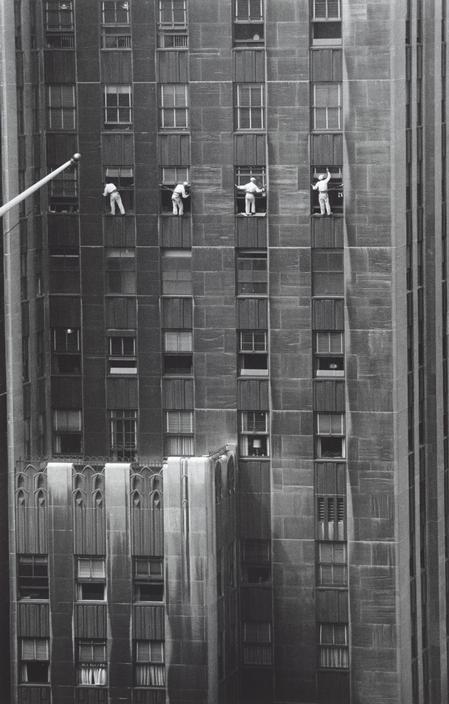 New York, 1958. Laveurs de carreaux de la 48ème rue © Inge Morath
Inge Morath
September 2 - November 29, 2003
This exhibition shows 75 photographs of Inge Morath selected by Robert Delpire. It is an homage to an exceptional woman. Travel books, personal documents and a number of portraits taken by her friends: Henri Cartier-Bresson, Yul Brynner, Bruce Davidson, Dennis Stock ; all contribute to illustrate an incredible existence.
"I had finally discovered my own possibility to express what interested or obsessed me in a way in which I could live. After the war I had often suffered from the fact that my native language German was the language of the enemy, and although I was able to write stories in English or French it did not touch the roots. So turning to the image felt both like a relief and an inner necessity." – Inge Morath, Life as a Photographer, p.14.
Photographs from her travels are assembled : Spain during the Fiesta of San Firmin in Pamplona in 1954, Ireland in 1954, Iran, and Iraq in 1956, Russia in 1965 or China in 1978. In addition, portraits of artists, of her family and friends (Arthur Miller, Alexander Calder, Saul Steinberg) and a number of personal objects and belongings are on view.
This exhibition has been made possible thanks to the Inge Morath Estate, Kurt Kaindl and Brigitte Blüml, the Esther Woerdehoff Gallery in Paris and Magnum Photos.