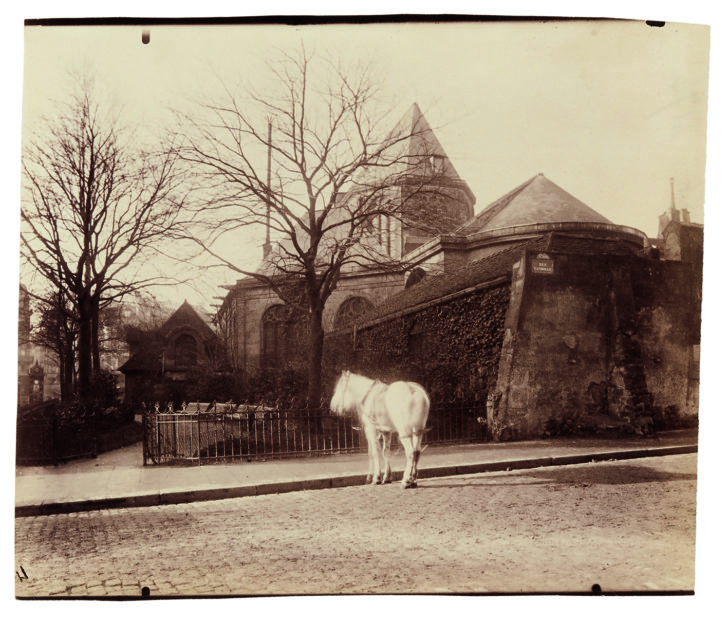 Eglise Saint-Médard, 141 rue Mouffetard, 5ème arrondissement, Paris (Titre factice) | St Médard (Eglise (Ve) (Titre donné par l'auteur)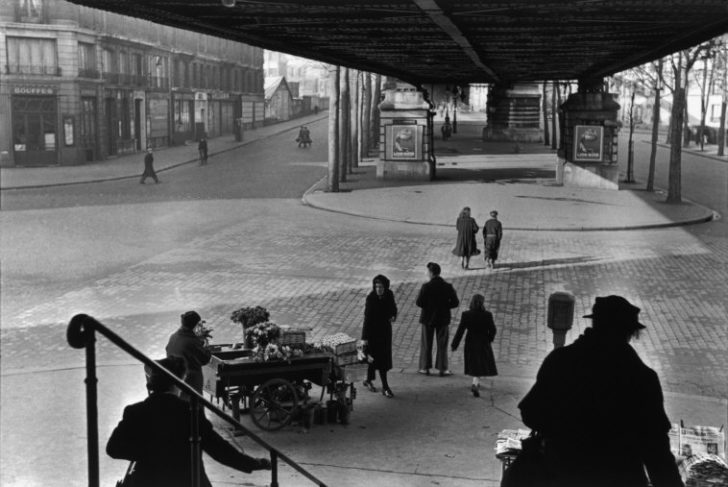 Henri Cartier-Bresson, Sous le métro aérien, boulevard de la Chapelle, 1951 © Fondation Henri Cartier-Bresson / Magnum Photos
25 May, 2021
Paris celebrated with two exceptional exhibitions
"Voir Paris" by Eugène Atget at the Fondation HCB and "Paris revisited" by Henri Cartier-Bresson at the musée Carnavalet - Histoire de Paris
Approximately two generations separate these two photographers. Eugène Atget gave up a career as an actor, Henri Cartier-Bresson that of a painter, in order to pursue a relatively new art: photographic recording. In an un precedented double exhibition and a new approach, Fondation HCB (June 3 to August 19, 2021) and musée Carnavalet – Histoire de Paris (June 15 to October 31, 2021), bring their collections together to reveal the essence of Paris in the work of these two great figures of French photography.
Paris by Eugène Atget (1857 – 1927) and by Henri Cartier-Bresson (1908 – 2004)
Fascinated by Atget's approach, Cartier-Bresson would imitate him until the moment he discovered the Leica camera and started to practice street photography. "To run away" he'd say, after capturing the photo. That was his preferred position. As for Atget, at dawn with a heavy load on his back, recording was very deliberate; little is left to chance, but a pleasure of vision can be seen over time.
From the most classical architecture to the most remote courtyards, Atget, more interested in the city, obsessively depicted a Paris marked by history, ofering his prints to painters and libraries. Characters that show up in the frame blend into the background. Cartier-Bresson, having frequented the Surrealists in the 1920s, proved to be a long-haul traveler with Paris as his home base. More than the city, it was humans that interested him. He captured them on the streets or during encounters. He always carries his camera with him. Taking a photograph was taking a breath, it was affirmation, sometimes protest, and a stroll at times guided by a reportage that was asked of him.
Atget said little to nothing about his own work. Reported statements served to define his project as essentially documentary, but it was his direct, poetic approach that fascinated many of his contemporaries. This produced contradictory commentary on his unusual œuvre. With a rich collection of his work held at the musée Carnavalet – Histoire de Paris, Cartier-Bresson made many statements about his own work, much of it in opposition to what one wanted it to be saying. What results is another type of complexity, attested to through the study of the archives conserved at his foundation.
The two photographers were also avid readers. Both figures were fundamentally independent, a bit austere, and fostered neither intellectual concepts nor artistic principles as foundations from which to value experience. They invite us to exercise our gaze, to consider the complexity of the world as the source of our faculty of imagination. Fate would have it that these two bodies of work, emancipatory for photography, first find acknowledgement in the United States before achieving a vast posterity. The two curators conceived this original selection to reflect the poetic dimensions of the two artists.
For the re-opening of museums and particularly of the musée Carnavalet after four years of closure for renovation, these exhibitions celebrate Paris through singular perspectives prior to its status as one of the world's-most-photographed city.