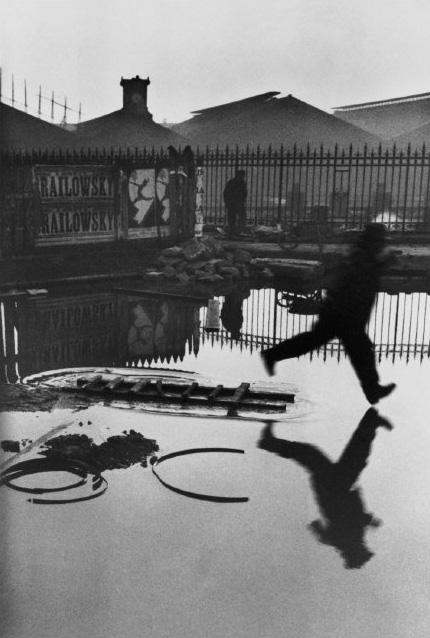 Henri Cartier-Bresson, Derrière la Gare Saint Lazare, Place de l'Europe, Paris, 1932.
2 October, 2023
Une image, des images #1 | Henri Cartier-Bresson's Derrière la gare Saint Lazare by Clément Chéroux
To celebrate its 20th anniversary, the Fondation Henri Cartier-Bresson presents a new series of videos focusing on key images by Henri Cartier-Bresson and Martine Franck.
In this first episode, Clément Chéroux shares the story of Henri Cartier-Bresson's famous photograph Derrière la gare Saint Lazare.
Each episode is an opportunity for a specialist to recount the story of a particular image: a way of discovering, through his or her eyes, the Foundation's archives and the photographic work of its two founders.
A new episode of Une image, des images to be found the last week of each month on Henri Cartier-Bresson Fondation's website and YouTube channel.
Editorial supervision: Aude Raimbault
Production and editing: Fabien Trémeau