27 September, 2023
RATP invites the Fondation Henri Cartier-Bresson to celebrate 20 years of photography
On the occasion of its 20th anniversary and at the invitation of RATP, the Fondation Henri Cartier-Bresson has launched a campaign in the parisian metro, particularly at the Hôtel de Ville station.
Through a series of selected icons, this campaign celebrates the rich program of exhibitions developed over the last 20 years.
Until December 06, 2023, discover images by Henri Cartier-Bresson, Martine Franck, William Eggleston, Robert Doisneau, Francesca Woodman, Martin Parr, August Sander, Dorothea Lange, Saul Leiter, Paul Strand and many other photographers on the platforms, in the corridors and in the windows of 11 Paris metro stations.
With the support of RATP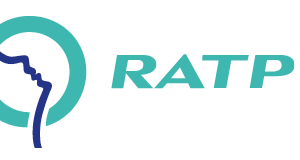 More information: https://www.ratp.fr/en/node/16499