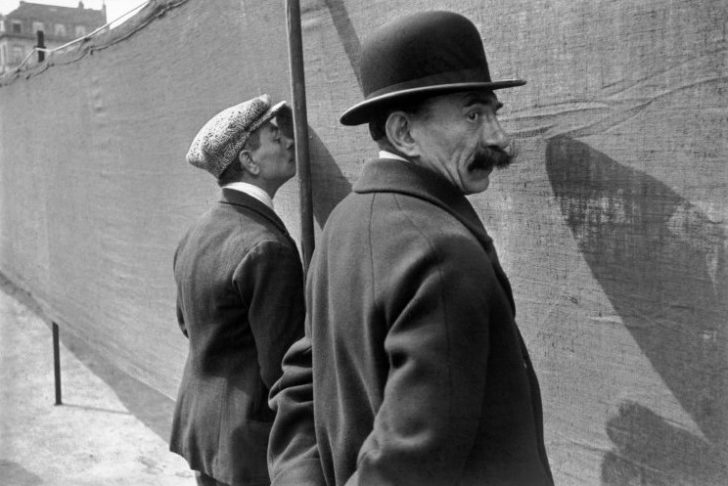 Henri Cartier-Bresson – Bruxelles, Belgique, 1932, épreuve gélatino-argentique de 1973 © Fondation Henri Cartier-Bresson / Magnum Photos
17 May, 2021
"Henri Cartier-Bresson. Le Grand Jeu" at the BNF, Paris
From May 19th to August 22nd 2021
The exhibition "Henri Cartier-Bresson. Le Grand Jeu" is presented from May 19th to August 22nd 2021 at the BNF in Paris.
An ensemble created in 1973 by the artist himself at the request of his friends and collectors Dominique and John de Ménil, the Master Collection brings together  "the best possible prints
of Cartier-Bresson's 385 best photographs". 6 editions of the Collection were printed and distributed across the world, providing a remarkable overview of the photographer's body of work.
The exhibition « Henri Cartier-Bresson. Le Grand Jeu » submits the Master Collection to the viewpoints of five guest curators, all of whom have close connections with photography in
common : François Pinault, collector, the photographer Annie Leibovitz, the writer Javier Cercas, the film director Wim Wenders, and Sylvie Aubenas, heritage curator at the BnF. No monograph, theme, geographic area or chronology in this exhibition, but rather a confrontation of five points of view on the work of the « eye of the century », revealed in the course of an unparalleled architectural walkabout.
More info here.