The Fondation HCB is glad to announce the guest members of the jury who will designate the laureate of the HCB Award 2023.
The name of the laureate will be announced at the end of June, after the deliberations of the jury. In Spring 2025, the project of the winner, realised thanks to the 35 000 euros grant, will be exhibited at the Fondation HCB in Paris and a book will be published. Presented by the Fondation Henri Cartier-Bresson, the HCB Award supports the creation of an ambitious photography project which could not be achieved without this help. It is intended for a photographer who was already completed a significant body of work, close to the documentary approach.
The Fondation d'entreprise Hermès is the patron of the HCB Award.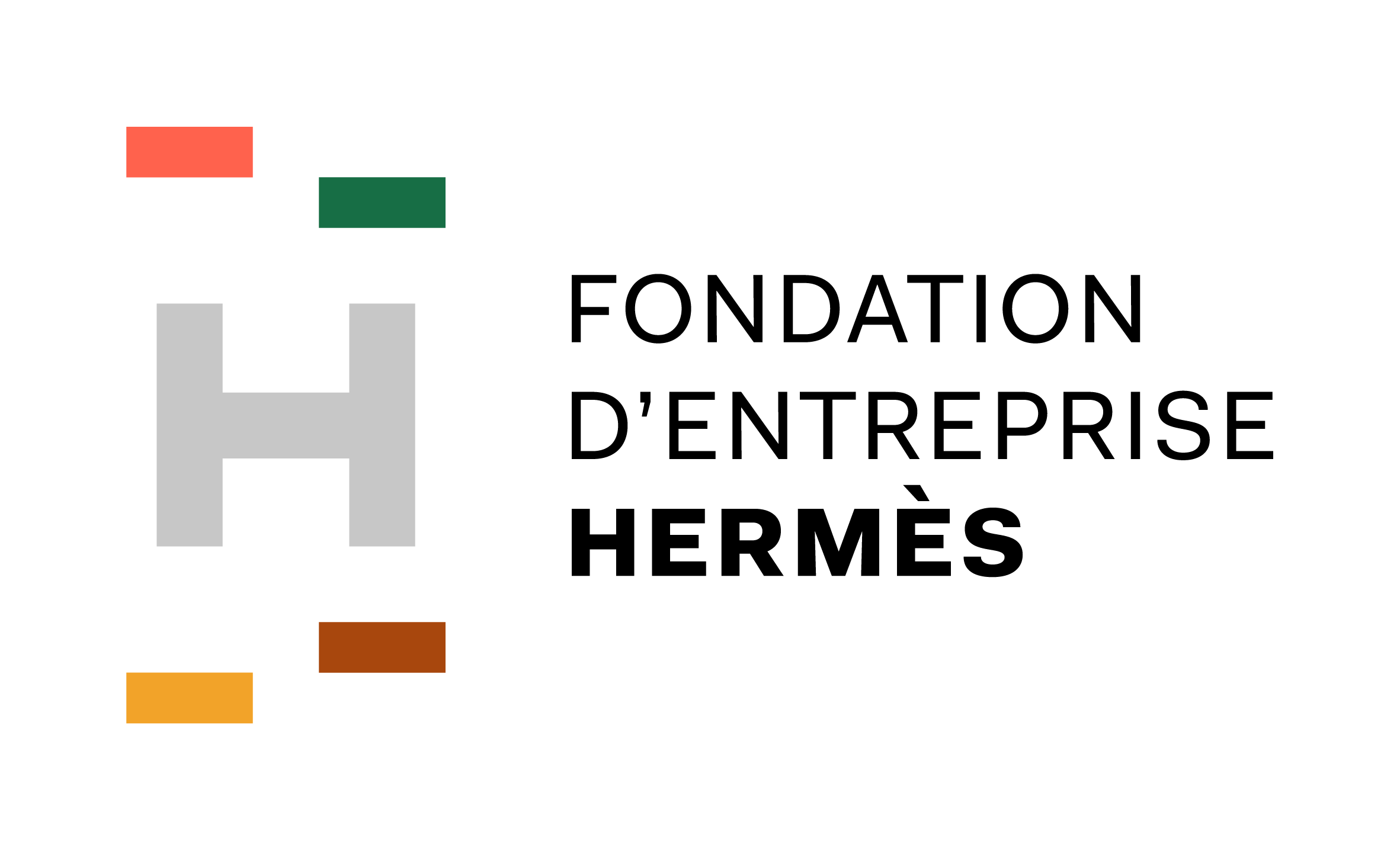 Damarice Amao
Damarice Amao is an associate curator for photography at the Musée National d'Art Moderne/Centre Pompidou in Paris. She has co-curated  exhibitions such as  Eli Lotar (Jeu de Paume, 2017), Photography, Weapon of Class (Centre Pompidou, 2018) and Dora Maar (Centre Pompidou, Tate, Getty, 2019) and co-edited the accompanying catalogues. She recently curated and edited the following projects :  Charlotte Perriand. Politics of photomontage (Rencontres d'Arles, 2021) and Décadrage colonial. Anticolonialism, Surrealism, Modern Photography (Centre Pompidou, 2022)
She is the author of Eli Lotar et le mouvement des images (2017) and has contributed to numerous  publications including Bernar Venet. Photographies ; James Barnor. The Roadmaker (2021) ; Variétés et l'esprit contemporain (2019), Le Spectre du Surréalisme (2017).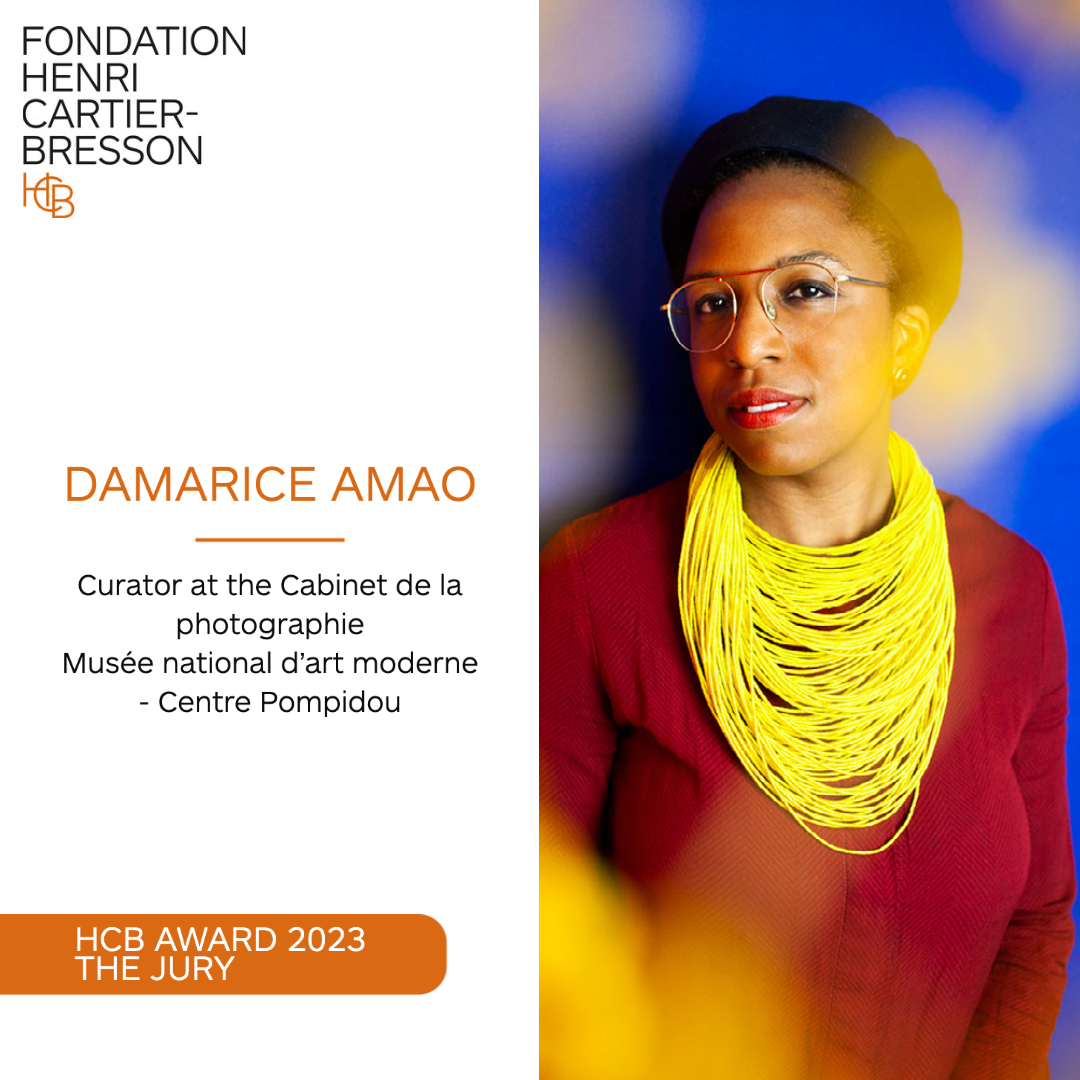 Julie Arnaud
Julie Arnaud is Head of visual arts and crafts projects at the Fondation d'entreprise Hermès.
She coordinates programs to promote artisanal craftsmanship and to support artists in the fields of visual arts and photography.
Julie Arnaud is also Head of the Hermès Collection of Contemporary Photography, which includes nearly 1,300 original prints displayed in Hermès stores around the world.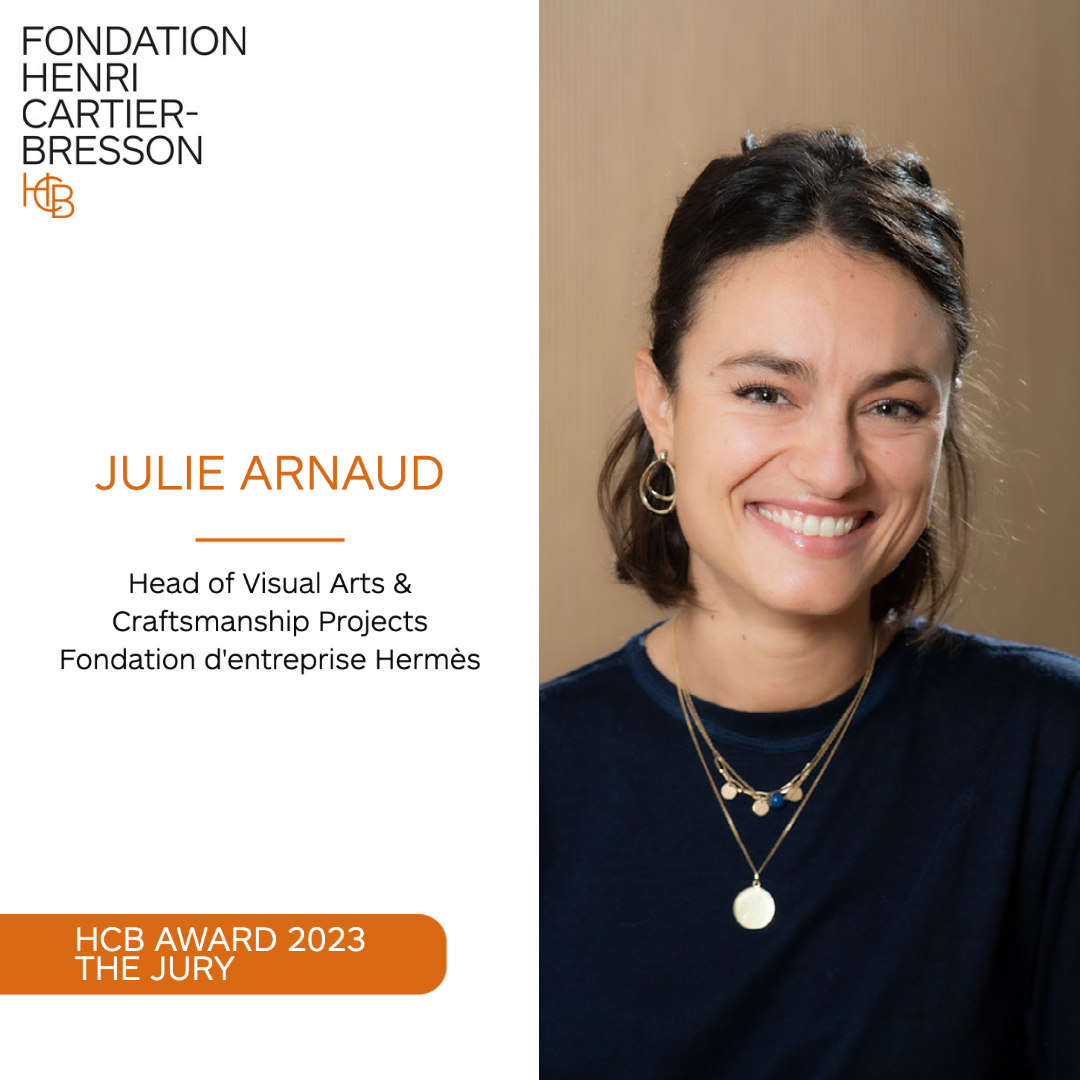 Simon Baker
Simon Baker has been director of MEP (Maison Européenne de la Photographie, Paris) since May, 2018. He was formerly Senior Curator, International Art (Photography) at Tate, London, having been appointed Tate's first curator of photography in 2009. Prior to this he was Associate Professor of Art History at Nottingham University. He has published widely on both photography and the history of art, including the monograph George Condo: Painting Reconfigured (Thames and Hudson, 2015), often specialising in surrealism and its legacies in contemporary practice. Recent publications include texts for books on Coco Capitan, Julie Curtiss, Hassan Hajjaj, Mari Katayama, Mona Kuhn, Boris Mikhailov and Erwin Wurm.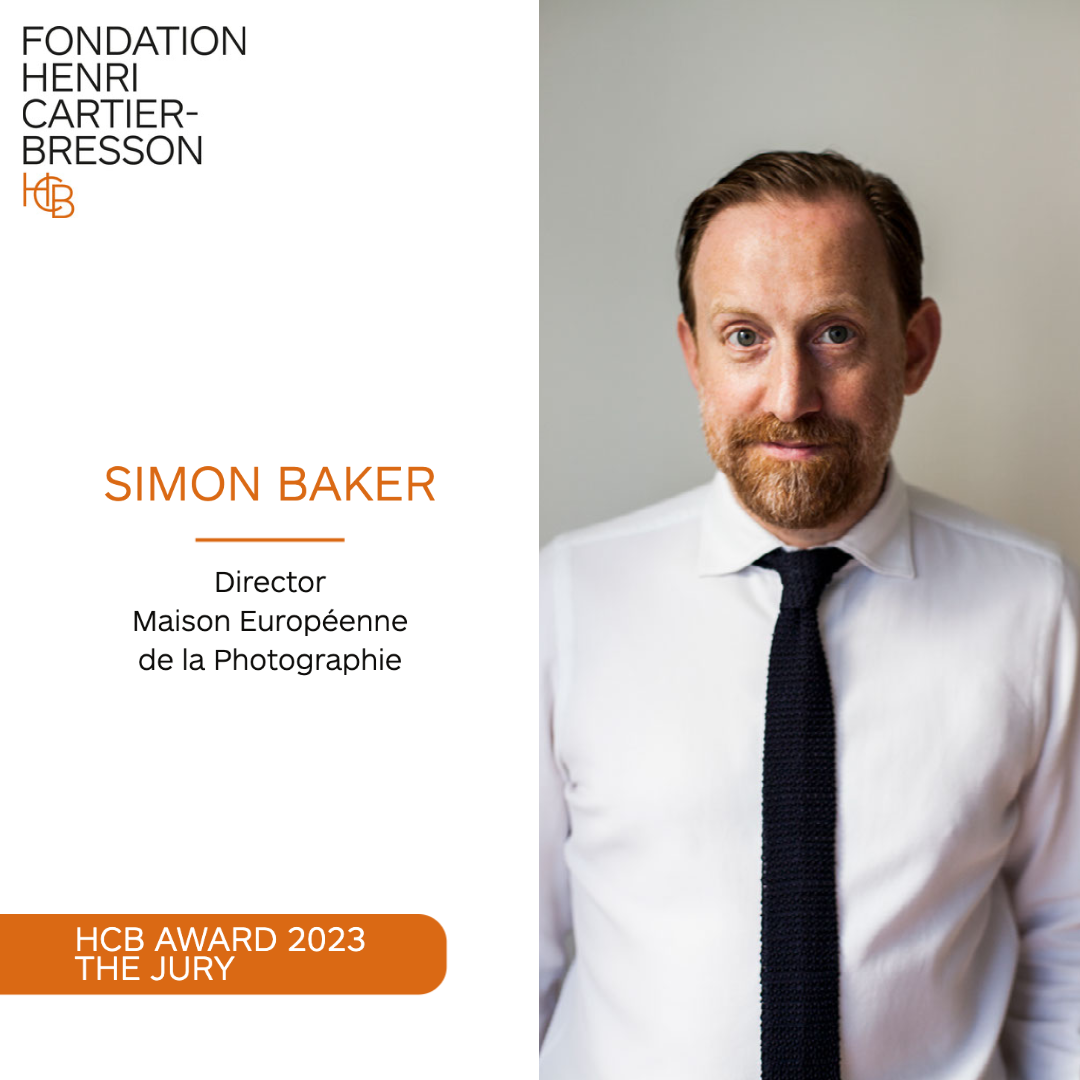 Clément Chéroux
Clément Chéroux is Director of the Henri Cartier-Bresson Foundation since 2022. He was previously curator (2007-2012), then Head of Photography (2013-2016) at the Musée national d'art moderne – Centre Pompidou, Senior Curator at the San Francisco Museum of Modern Art (2017-2020) and Chief Curator of Photography at the Museum of Modern Art in New York (2020-2022). Clément Chéroux is a photography historian with a doctorate in art history. He graduated from the École nationale supérieure de la photographie d'Arles and curated some thirty exhibitions, including the Henri Cartier-Bresson retrospective at the Musée national d'art moderne – Centre Pompidou in 2014. He has published, as author or editor, more than forty books on photography and its history.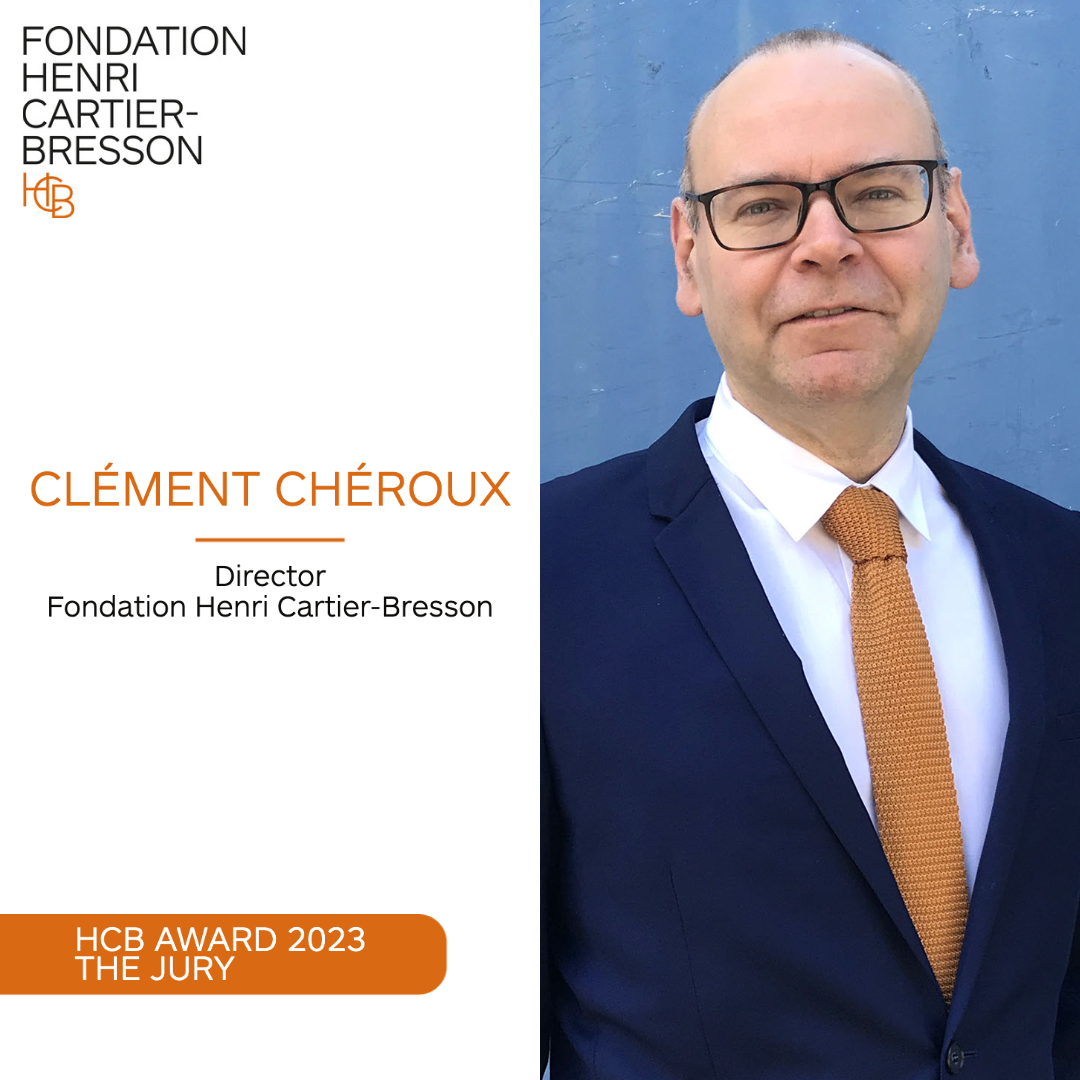 Taous Dahmani
Taous R. Dahmani is a London-based French, British and Algerian art historian, writer and curator specialising in photography.
Dahmani is Editor for The Eyes magazine, a trustee of the Photo Oxford Festival and on the editorial board of MAI: Visual Culture and Feminism. She was the 2022 curator of the Louis Roederer Discovery Award at Les Rencontres d'Arles. She is currently working alongside photographer Joy Gregory on a publication entitled Shining Lights. Black women in photography in the 1980's-90's (MACK/Autograph ABP, summer 2023). She joined LCC (UAL) as an Associate Lecturer in January 2023.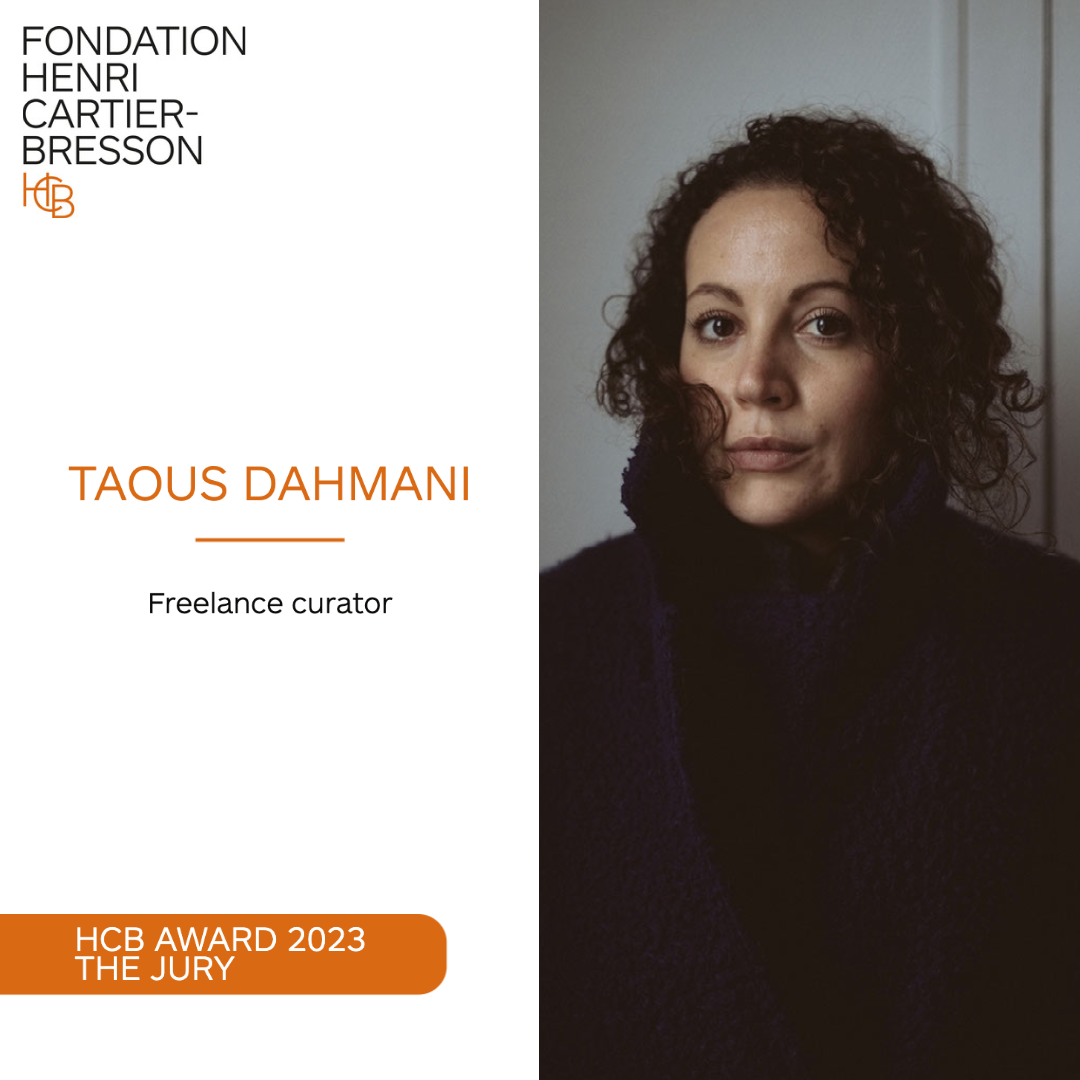 Agnès Sire
With a background in philosophy, Agnès Sire very early on moved towards the aesthetics of the image. After a period at the Alexandre Iolas gallery with Bénédicte Pesle, she joined Magnum Photos for twenty years, during which she was both artistic director and co-author of numerous books and collective exhibitions. One of the members of the collective, Sergio Larrain, will receive her full attention since she will be at the origin of the publication of 5 books and exhibitions of importance of this Chilean photographer. From 2002, she participated with Martine Franck in the creation of the Henri Cartier-Bresson Foundation in Paris. She became the general director and curator of most of the exhibitions until 2018, then the artistic director until 2022. She is the author of some fifty books on photography and as many exhibitions.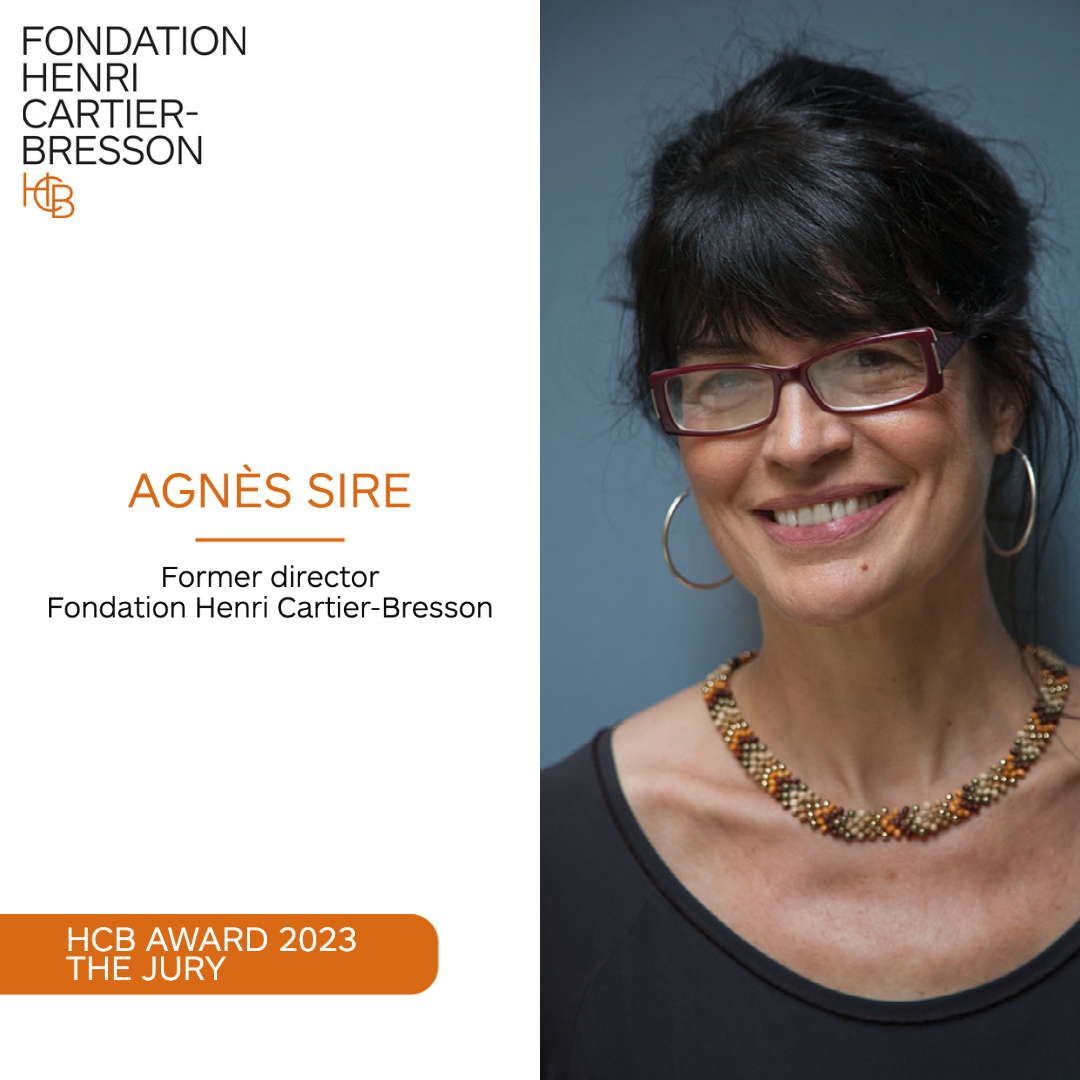 Urs Stahel
Urs Stahel is a freelance curator, writer, lecturer and consultant. Curator of MAST – Manifattura di Arti, Sperimentazione e Tecnologia – in Bologna, consultant of the MAST collection of industrial photography, Advisor to Foto Colectania, Barcelona, and to the Collection of Art Vontobel, Zürich. He is the co-founder of Fotomuseum Winterthur and was its director and curator from 1993 to 2013. He lives and works in Zurich.