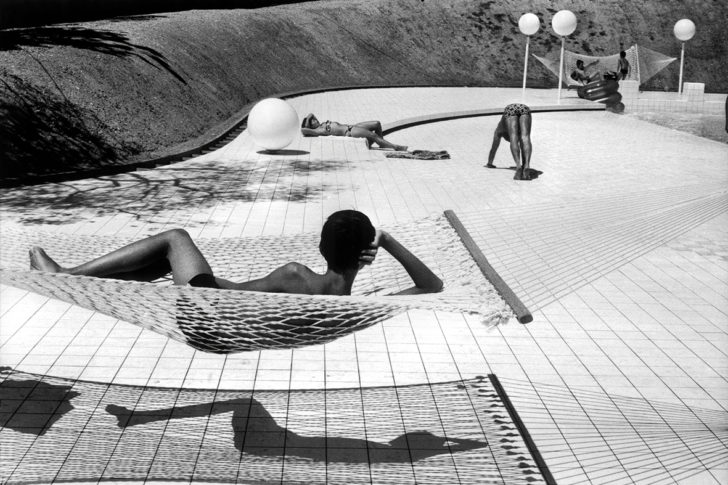 Swimming pool designed by Alain Capeillères, Le Brusc, Summer 1976 © Martine Franck / Magnum Photos
2 October, 2020
Martine Franck retrospective exhibition at FOMU, Antwerpen
From October 2, 2020 to April 18, 2021
From October 2, 2020 to April 18, 2021, the FOMU in Antwerpen, Belgium is hosting the Martine Franck retrospective exhibition, presented for first time at the opening of the Fondation HCB new spaces, from November 6, 2018 to February 10, 2019.
Martine Franck professed a wonder and celebration of life, a profound joy faced with humanity while at the same time fighting against exclusion with all the empathy she was able to show. A socially engaged photographer, Martine Franck became an activist for many of these causes she actively photographed, which required a great deal of courage and daring for the young woman who had been taught not to cross the boundaries. "A photograph isn't necessarily a lie", she said. "But nor is it the truth. […] You have to be ready to welcome the unexpected".
The Martine Franck exhibition is opened and extended until April 18th 2021.