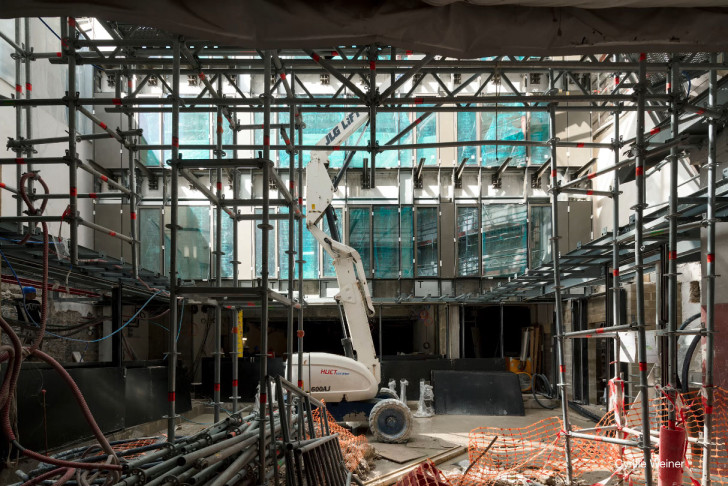 79 rue des archives © Cyrille Weiner
1 June, 2018
In 2018, the Fondation Henri Cartier-Bresson is moving !
In the autumn of 2018, the Foundation created by Henri Cartier-Bresson, Martine Franck and their daughter Mélanie Cartier-Bresson will be opening a new space at 79 rue des Archives in the Marais district in Paris.
The new premises, a former converted garage, will offer better options for exhibitions and conservation
The space designed by architects from the Novo agency will make the Henri Cartier-Bresson Foundation part of the cultural densification of the Marais, Beaubourg and Les Halles areas, undoubtedly unparalleled in Europe.
With the expanded floor area, it will now be possible to offer a more active insight into contemporary experimentation, while pursuing the exploration of the history of the medium. The values of rigour, curiosity and creative freedom that characterised Henri Cartier-Bresson from his youth will continue to be the driving force behind exhibition choices.