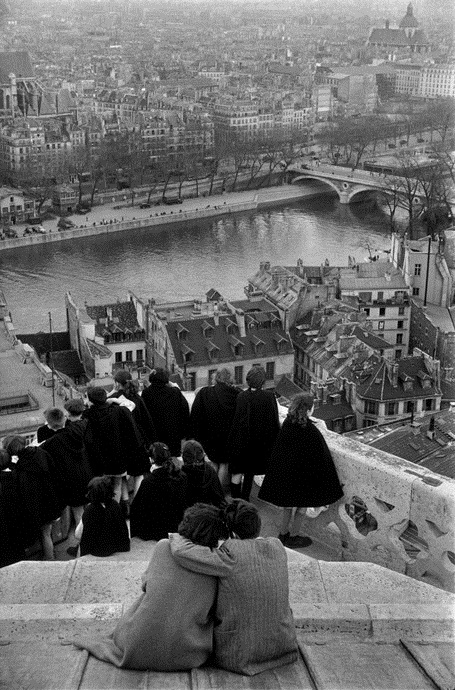 View from Notre-Dame, 1953. © Fondation Henri Cartier-Bresson / Magnum Photos
Amis of the Fondation HCB
The Fondation HCB needs your support. Becoming a member of the Fondation means you will benefit on a yearly basis from the following:
Unlimited free entry to the Fondation's exhibitions
Invitations to the openings
A 5% discount at the bookstore
Priority registration for the Fondation's events
Occasional offers among the Fondation's partners
Subscription to the newsletter by email
The Fondation HCB is recognized as a public interest institution in France. Therefore, your donations are partially tax deductible:
For individuals, 66% of the donation within the limit of 20% of taxable income
For companies, 60% of the donation within the limit of 0.5% of turnover
Payment can be made either by cheque in euros payable to the Fondation Henri Cartier-Bresson, or by bank transfer.
Annual contribution :
Ami : 100 euros
Benefactor : above 1000 euros
The membership form and payment must be sent to the Fondation HCB, 79 rue des Archives, 75003 Paris. You will then receive your membership card and a donation certificate to claim your tax deduction.