Mathieu Pernot, Beirut, 2020
5 January, 2022
Upcoming: Mathieu Pernot – La ruine de sa demeure
From March 8th to June 19th, 2022
Mathieu Pernot, winner of the 2019 HCB Award, is presenting La ruine de sa demeure at the Fondation HCB, a photographic journey through Lebanon, Syria and Iraq. The point of departure is a travel album by the artist's grandfather, made in 1926, which delineates an itinerary from Beirut to Mosul, between the ruins of thousand‑year‑old civilizations in the Middle East and those of tragedies from recent history. With a near‑documentary approach, Pernot offers a dialectical work interested in juxtaposing great historical narratives with those of his family's history.
Curator
Agnès Sire, Artistic director, Fondation HCB
Partner
The Fondation d'entreprise Hermès is the patron of the HCB Award.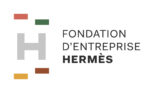 The Fondation HCB will be closed to the public from January 17 to March 7, 2022 for construction works.